Local Veterans were honored at this year's Veterans Day Program hosted by the Mahnomen Public School on November 11th, 2022. The program was held with honor and respect to those who served our country.
White Earth Color Guard was in attendance and offered the Presentation of the Colors. Others honored were those of the American Legion Post 31. The Mahnomen School Drum group, Opichi Drum, sang the Flag Song and the district Music Directors, Jill Bisek and Megan Argall performed the National Anthem.
High School Principal Kevin Hedstrom opened the event with a welcome and History of Veteran's Day address. He also presented the roll call of Veterans.
"A Tribute to the Armed Forced" was performed by the first through fourth grade music students and White Earth Color Guard member Robert Durant addressed the student body. In his messgae to the students he included the Folding of the Flag, a proper presentation of the Flag folding and its meanings.
A special thank-you is given to all those who made this program possible, to the honored Veterans, Opichi Drum, music department and Mahnomen High School's Minnesota Honor Society.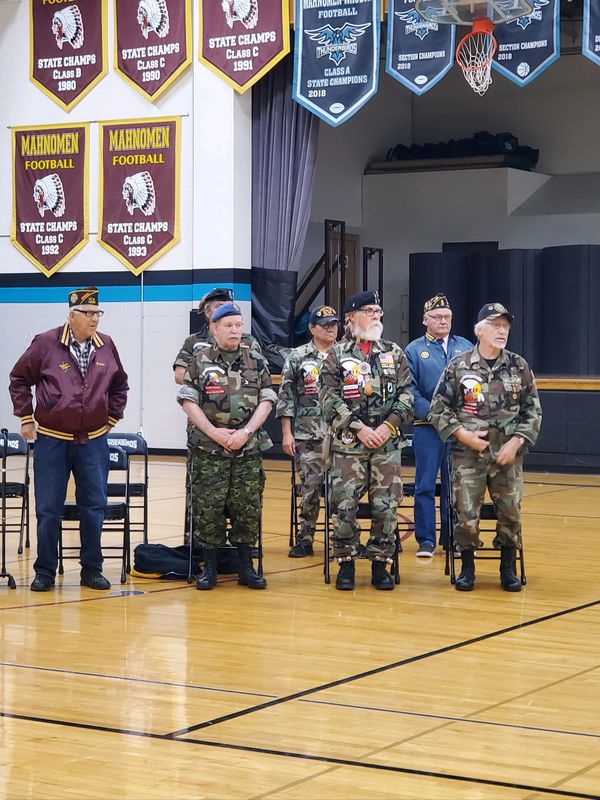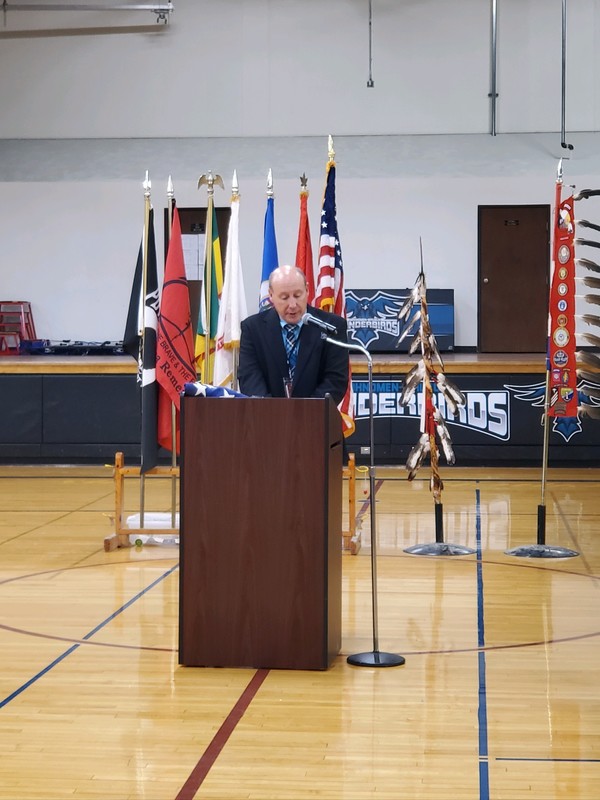 3