News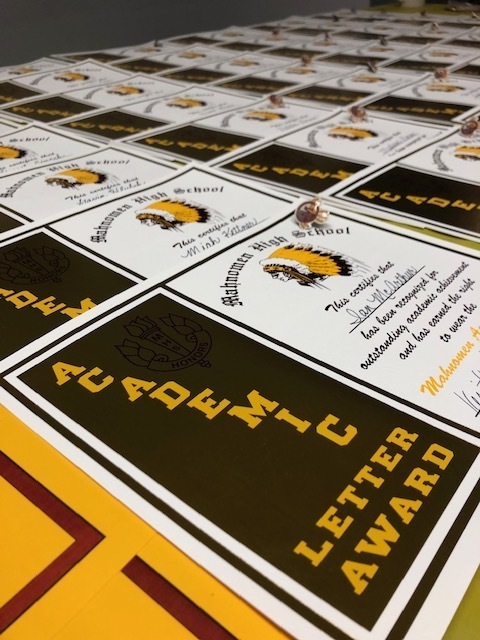 The Mahnomen High School Academic Awards Program in honor of academic excellence was held Thursday, May 2nd, 2019 at First Lutheran Church. Over 50 students were honored...
Jeff Bisek Named Administrator of Excellence Minnesota Association of School Administrators 1884 Como Avenue • Saint Paul, Minnesota 55108 • (651) 645-6272 News...
SEE ALL NEWS
LIVE FEED

Mahnomen ISD 432
21 days ago
May 2019 Staff of the Month: Athletic Director & Dean of Students - John Clark Jr. and Indian Education Coordinator - Aimee Pederson view image

Mahnomen ISD 432
21 days ago
Congratulations to the May 2019 Elementary Students of the Month! view image

Mahnomen ISD 432
24 days ago
Last day of school. Enjoy the summer. view image

Mahnomen ISD 432
25 days ago
Law Enforcement has conducted their investigation on the previous threat and at this point found nothing creditable. The soft lock-down status at the school has been lifted. We will continue to monitor the safety of school grounds. Thank you for you cooperation.

Mahnomen ISD 432
26 days ago
As a precaution the school will start the day in a soft lock-down. During the night the hospital received a phone threat of violence. Law enforcement is investigating the situation and its credibility. There will be extra law enforcement presence around the school/hospital area as well. Soft Lock-down means the exterior doors and interior doors will be locked throughout the day and outside activities limited. Thank you for your patience.
SEE ALL POSTS