Thunderbird Wrestling is in action in Hillsboro today! Today's schedule started as and will follow: 9:30 AM Round 1 - Mahnomen/Waubun vs. Central Cass (Starting Weight 106) All following rounds will occur as the previous round ends. Round 2 - Bye (Starting Weight 113) Round 3 - Bye (Starting Weight 120) Round 4 - Mahnomen/Waubun vs. LaMoure (Starting Weight 126) Round 5 - Mahnomen/Waubun vs. Grafton (Starting Weight 132) Round 6 - Mahnomen/Waubun vs. Hillsboro/Central Valley (Starting Weight 138) Round 7 - Mahnomen/Waubun vs. Pembina County North (Starting Weight 145) Catch all of it here! Go Thunderbirds!
https://youtu.be/Tow34mb3o98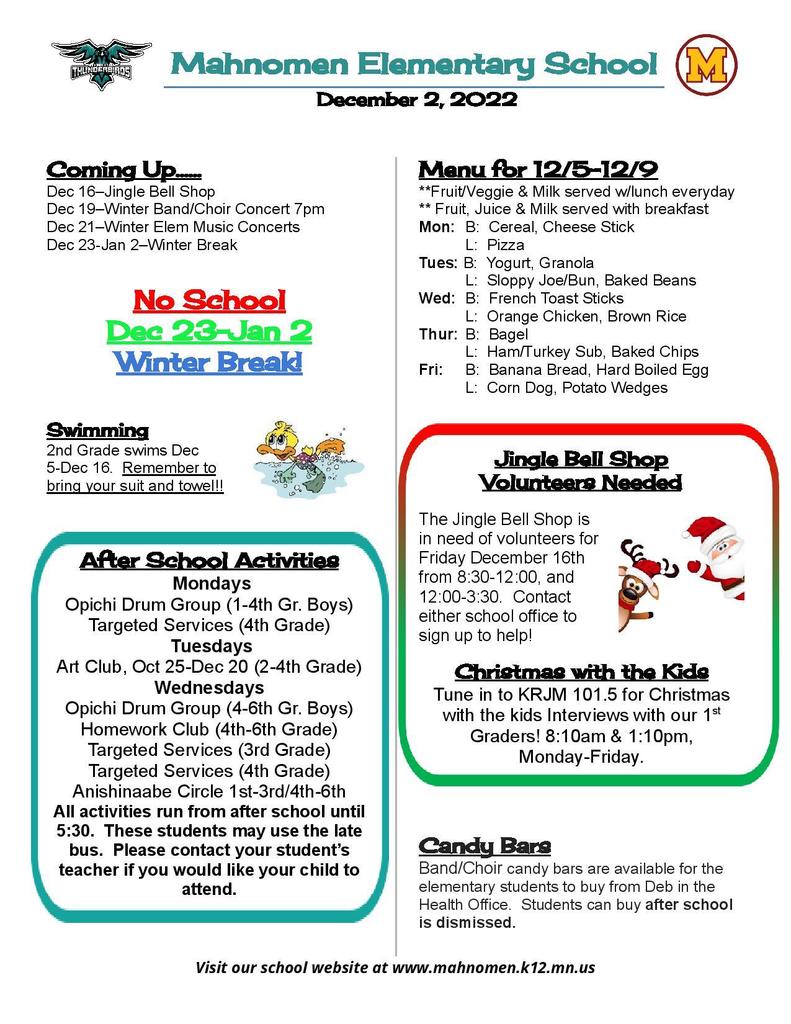 A couple of alterations to this week's activities--be sure to utilize the rSchool Activity pages (and get signed up for notifications!) for all updated information!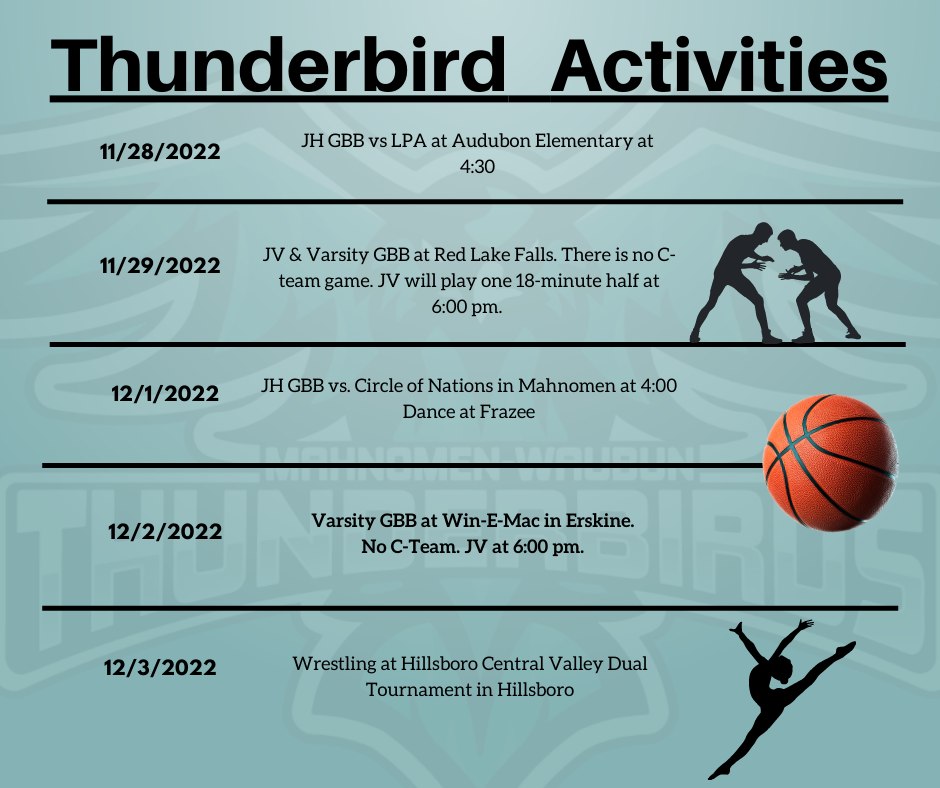 Looking for a simple "made by YOU" gift to give this holiday season? Join our team trained in with our many technology offerings, to choose your holiday design for your wooden holiday ornament! Personalize your ornament for someone special or paint it to perfection. When finished, wrap it up and take your gift home just in time for the holidays! But don't forget to get registered by Dec 6th by contacting Community Ed! When: Thursday, December 8, 2022 Time : 6:00 - 7:30 pm Place: High School Tech Space (Entrance Door #11 on the east side of the school) Session: 1 sessions Fee: $5.00–Supplies are included in the fee Registration: Preregistration is required by December 6th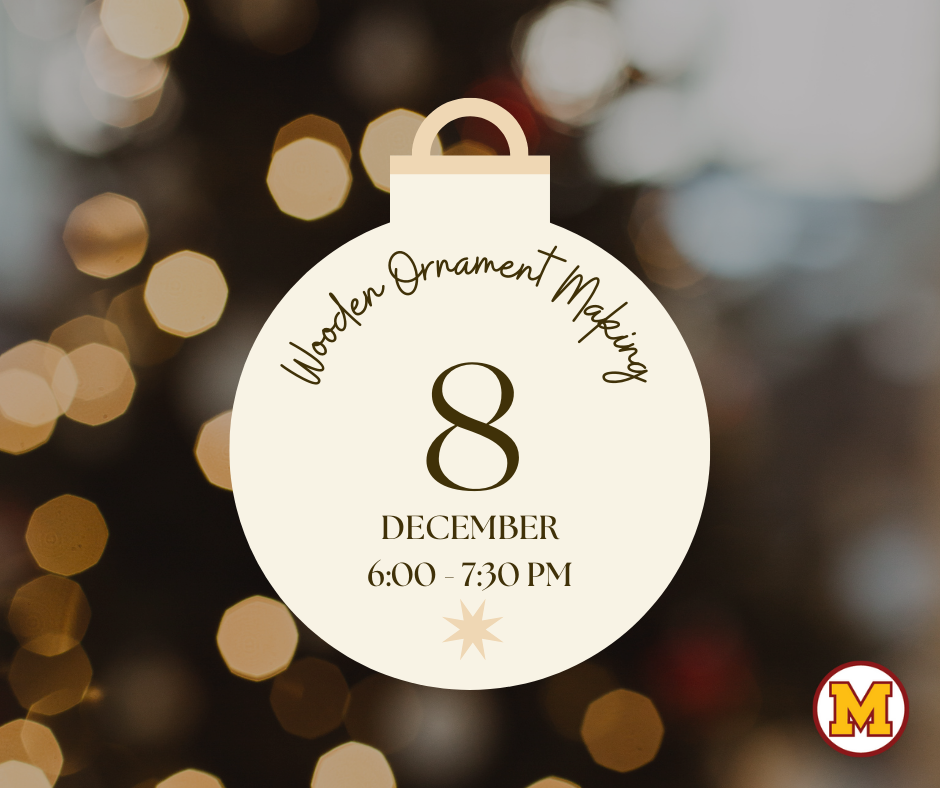 Thank you to our parents that have been utilizing our ParentVUE app and Parent Submitted Attendance through the app! If you need help getting set up with the ParentVUE app, need an activation key, or have questions about using the parent submitted attendance feature, please contact the office and we can help you out!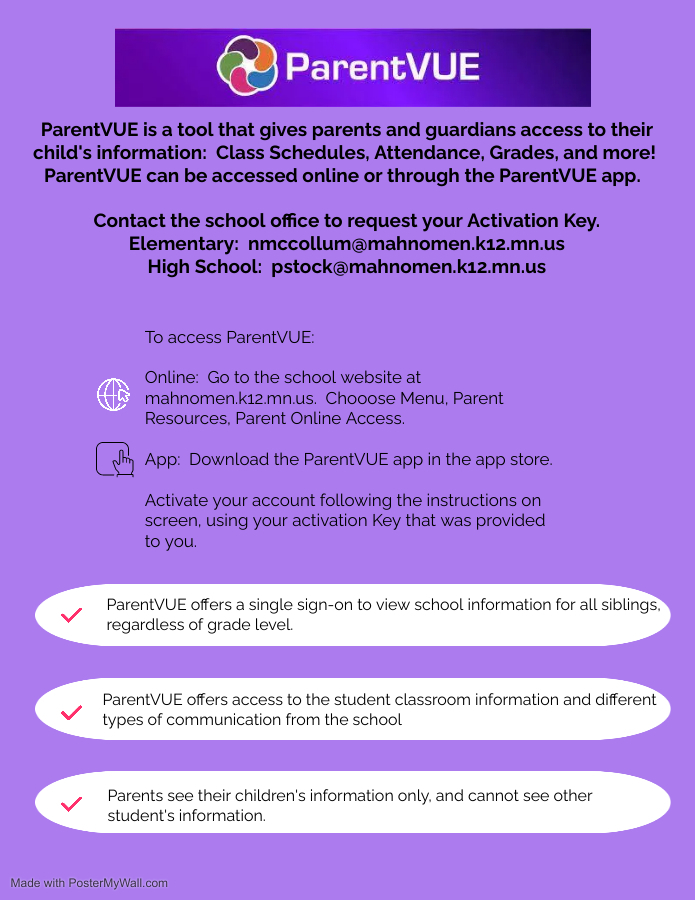 Here is the Elementary BBB information from Coach Clark. Letters went home last week--Go Thunderbirds!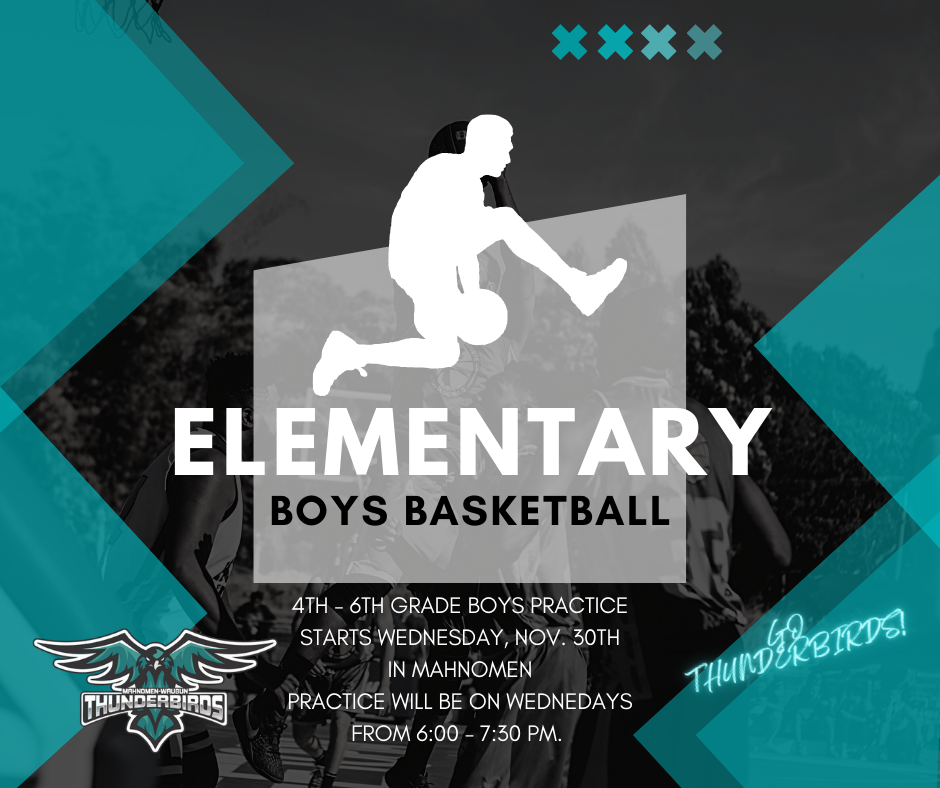 We are excited to hear from our 1st grade classrooms starting next week!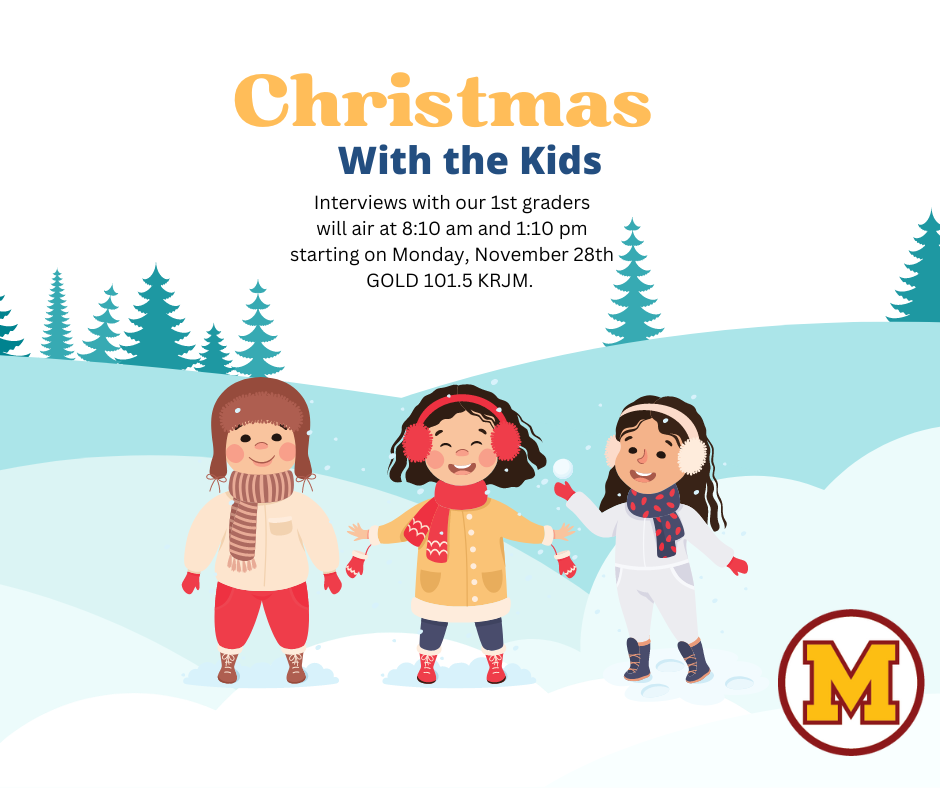 We are both thankful and grateful for our students, staff, faculty, and families. Wishing you all the best!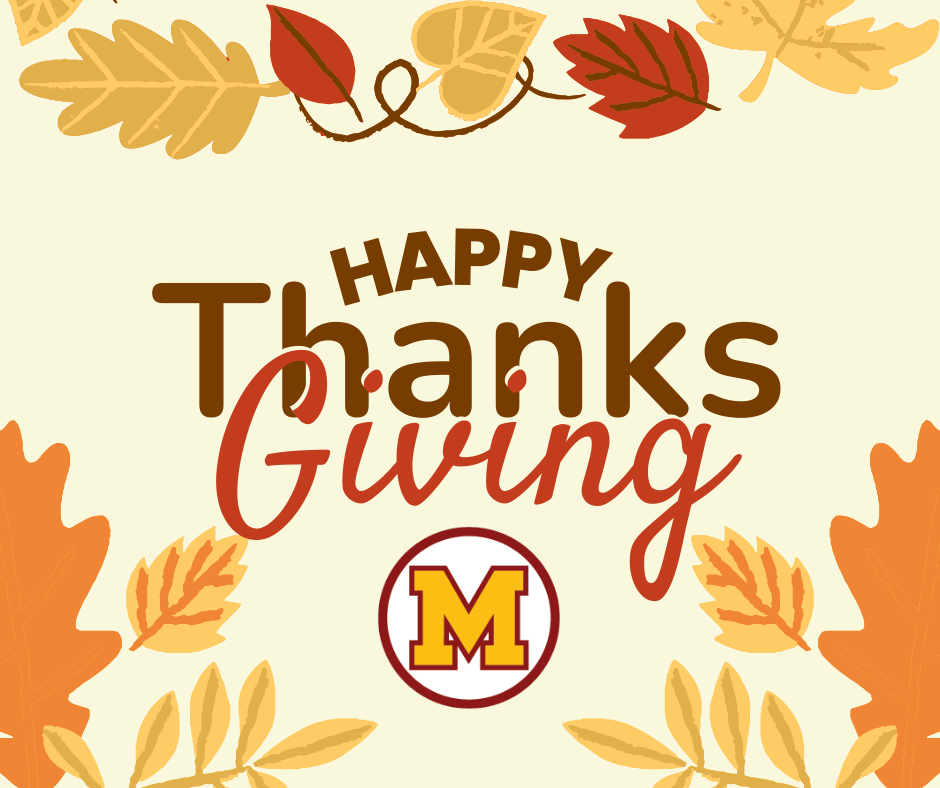 Our Community Education Program has a NEW landing page on our District website! There you will find the most recent newsletter, course/session information, registration options, and MORE! Here are just a few things Community Ed has coming yet this fall/winter before winter break in December! You won't want to miss Yoga, wooden ornament making, Holiday Baking with 4-H or a winter centerpiece session with "The Red Poppy!" Some sessions require preregistration and/or payment so be sure to check out that newsletter for all the details!
https://www.mahnomen.k12.mn.us/page/mahnomen-community-education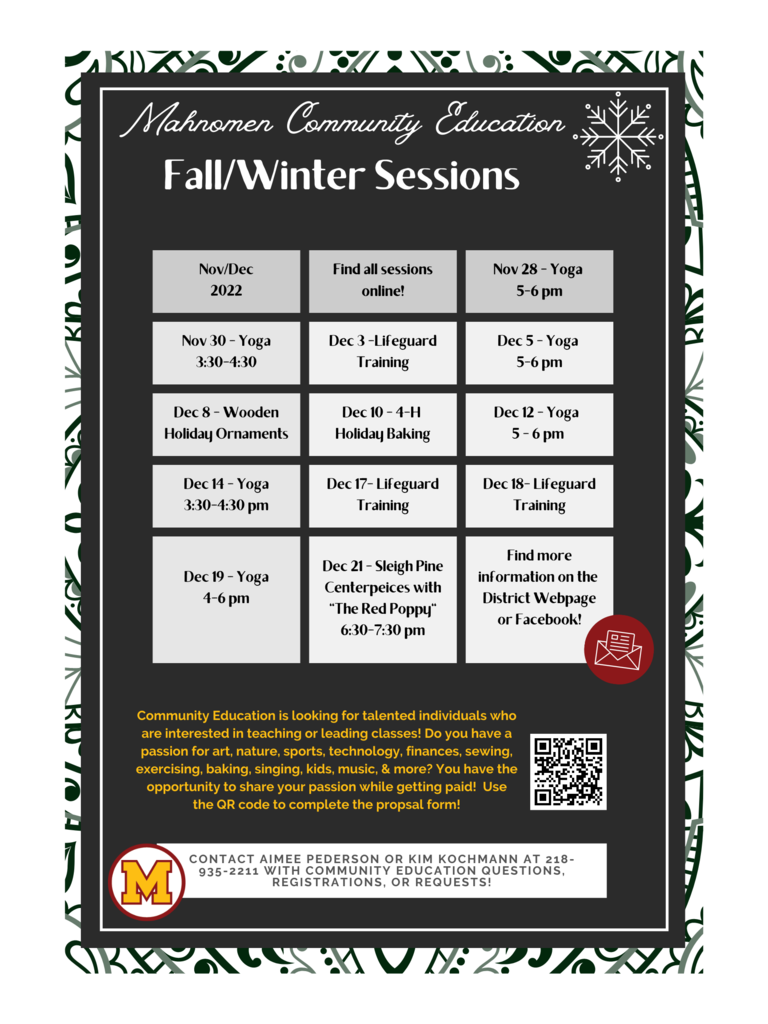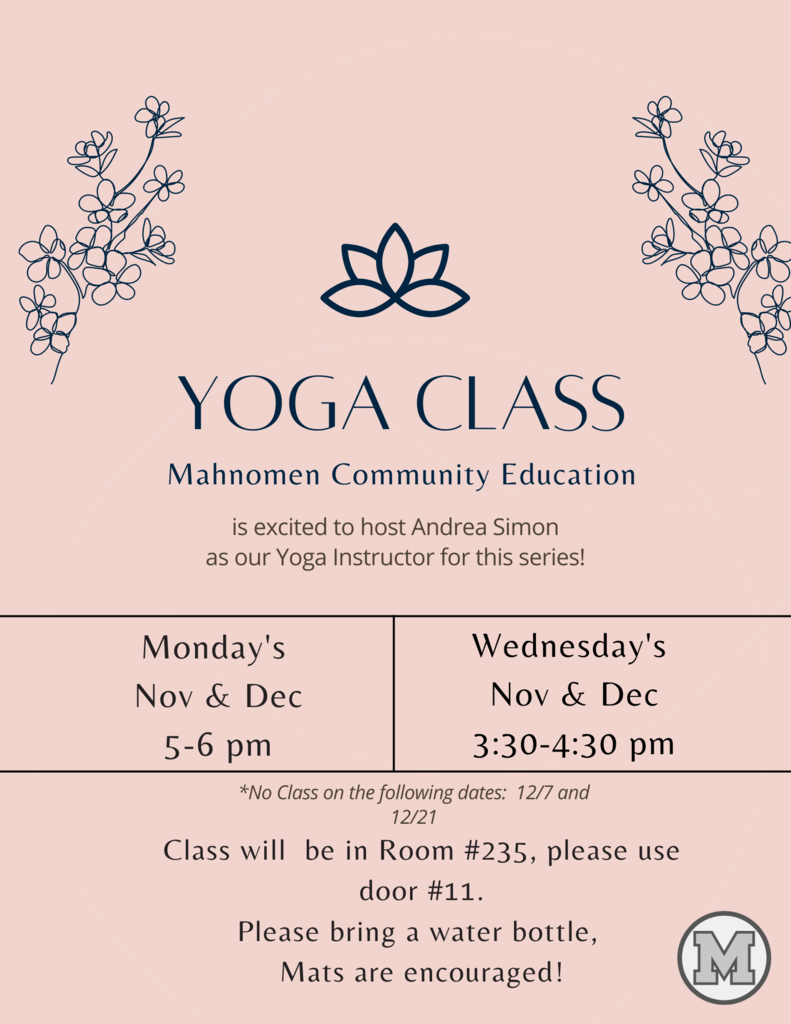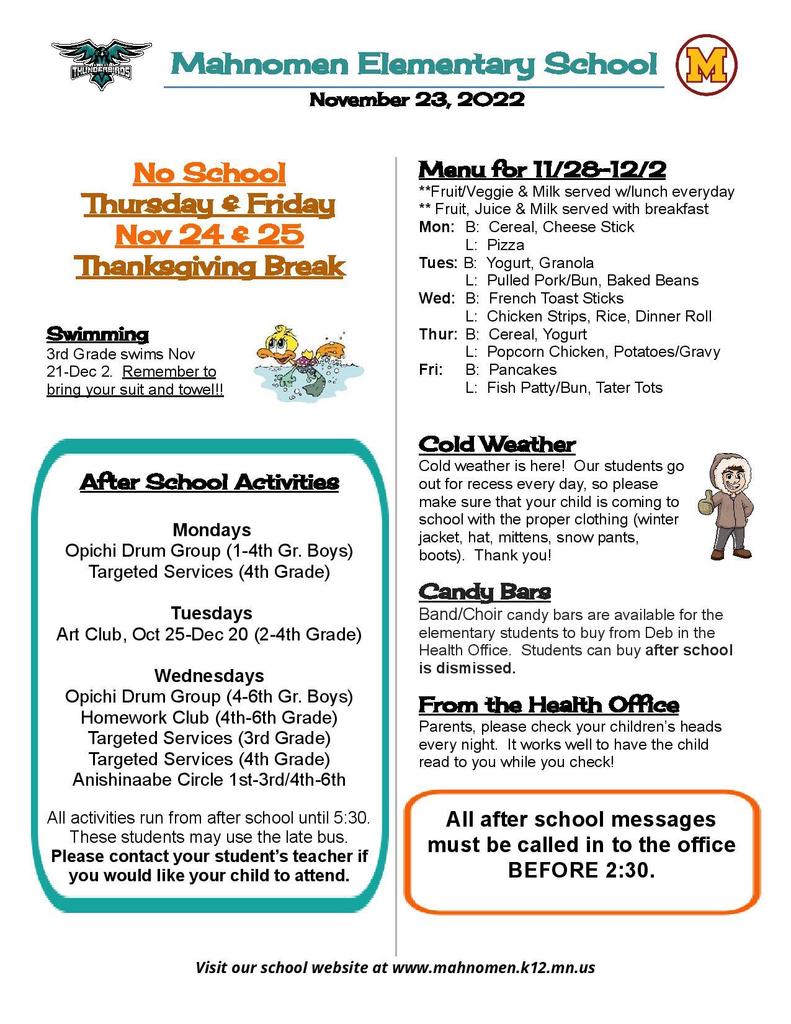 Reminder to our winter student-athletes, all practices (with the exception of JHBB) have started and you must be registered for your activity. You can do so online at:
https://mahnomenhs-ar.rschooltoday.com/viewmyaccount
This registration processes ensures you have all the adequate paperwork on file, including the reveiw of the Thunderbird Handbook and the required Minnesota State High School League forms. If you have not already registered, please do so ASAP! Contact Aimee with questions! Thank you!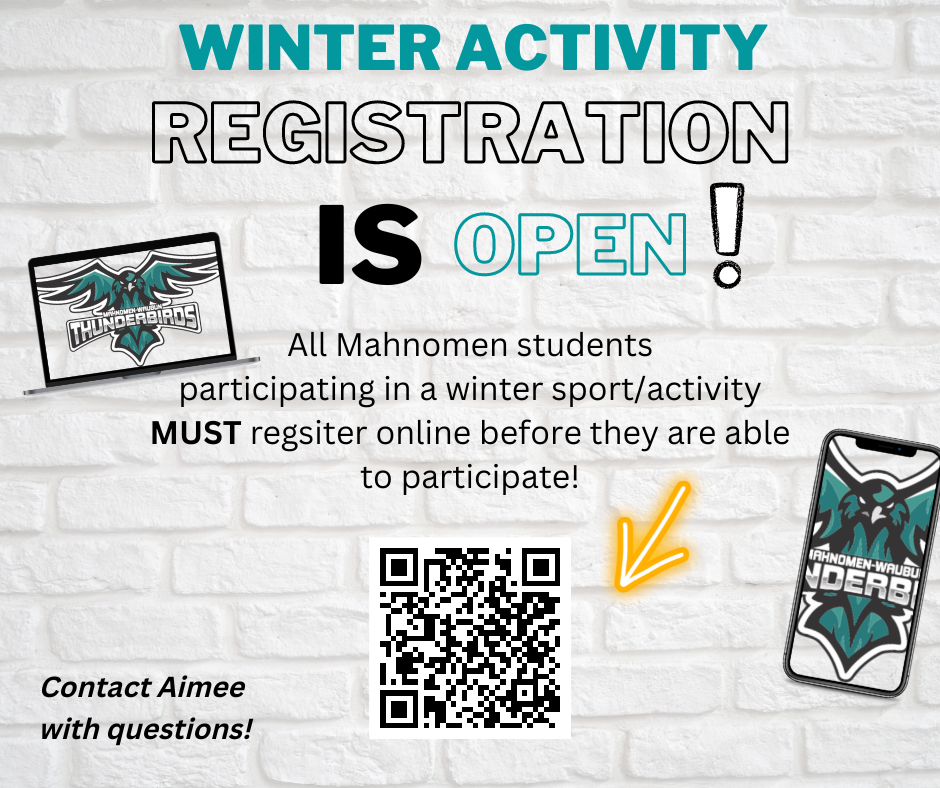 Don't forget that picture retakes are this week!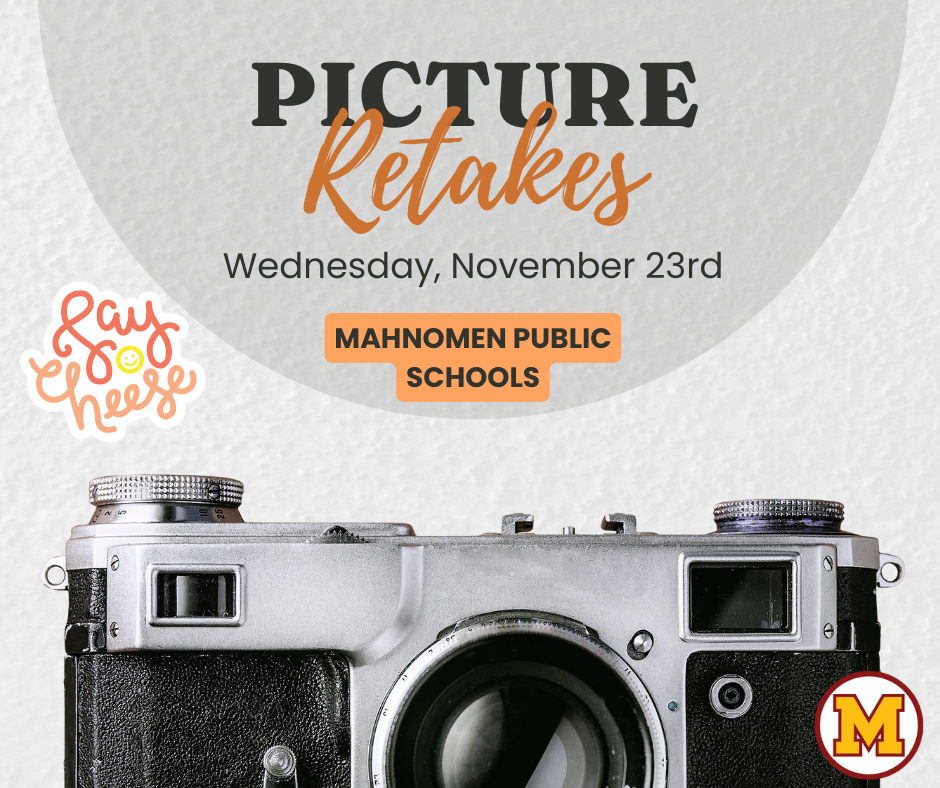 Short week in the building this week due to Thanksgiving break.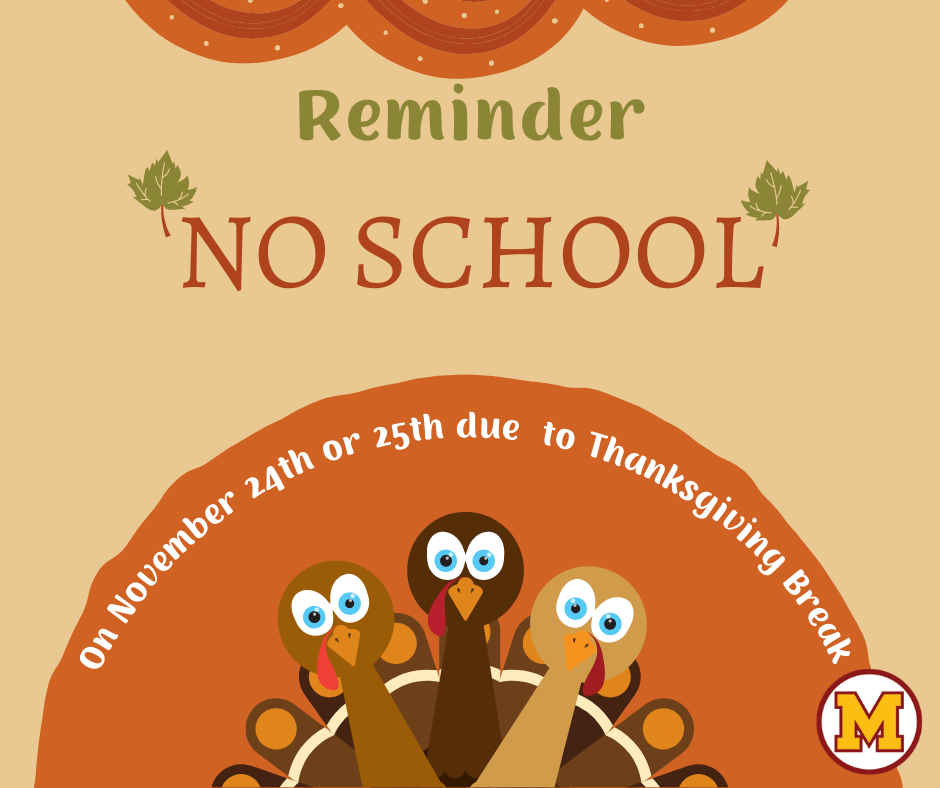 The Mahnomen Pool is offering Lifeguard Training! AND, the Community Education Program is looking to hire adult supervisors--get registered today!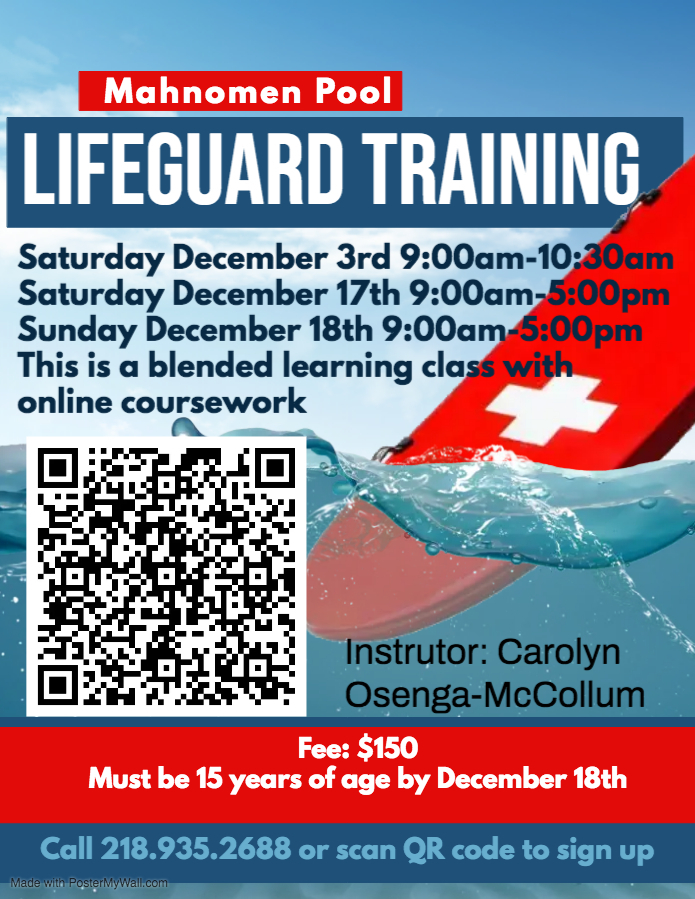 A note from PTSO - We are only FOUR weeks away from one of the biggest days on our calendar of events! Jingle Bell Shoppe is scheduled for December 16th. We are in need of numerous volunteers to help host this year's event, please contact either office at the school to help! There is a need for shopping assistants, wrapping table helpers and MORE! If you are interested in being a vendor you can contact either office as well. Thank you for considering and see you at Jingle Bell Shoppe!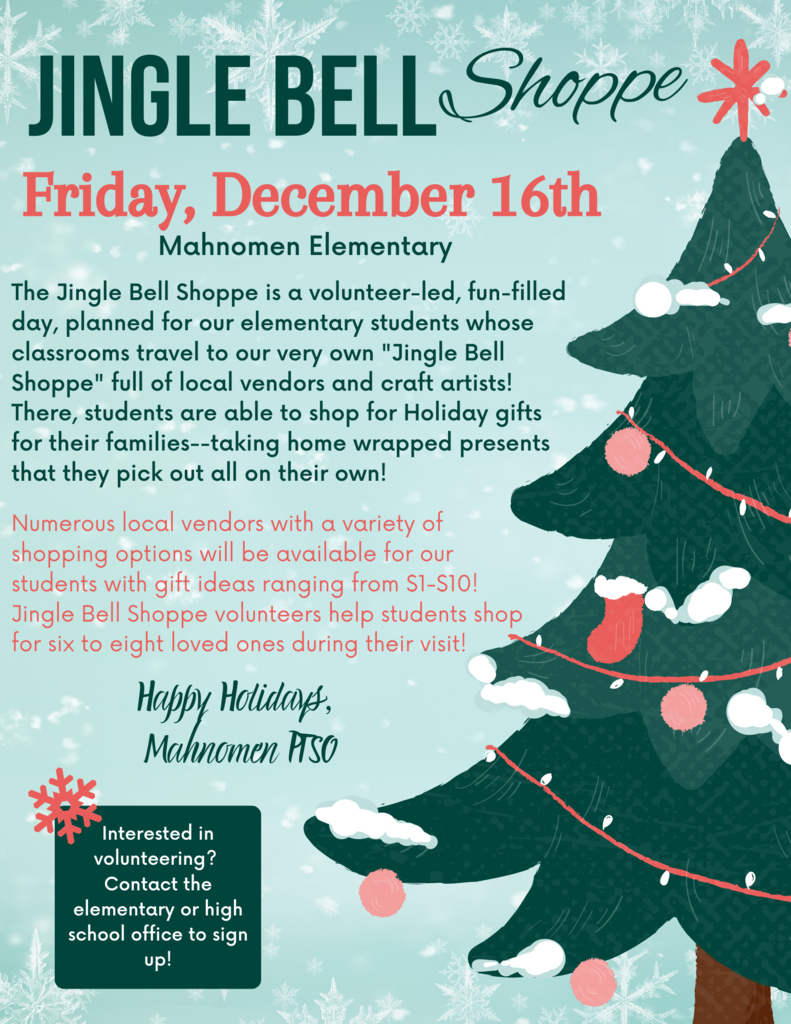 Shouting a very special THANK YOU to our district substitutes who help with subbing in our building each and every day!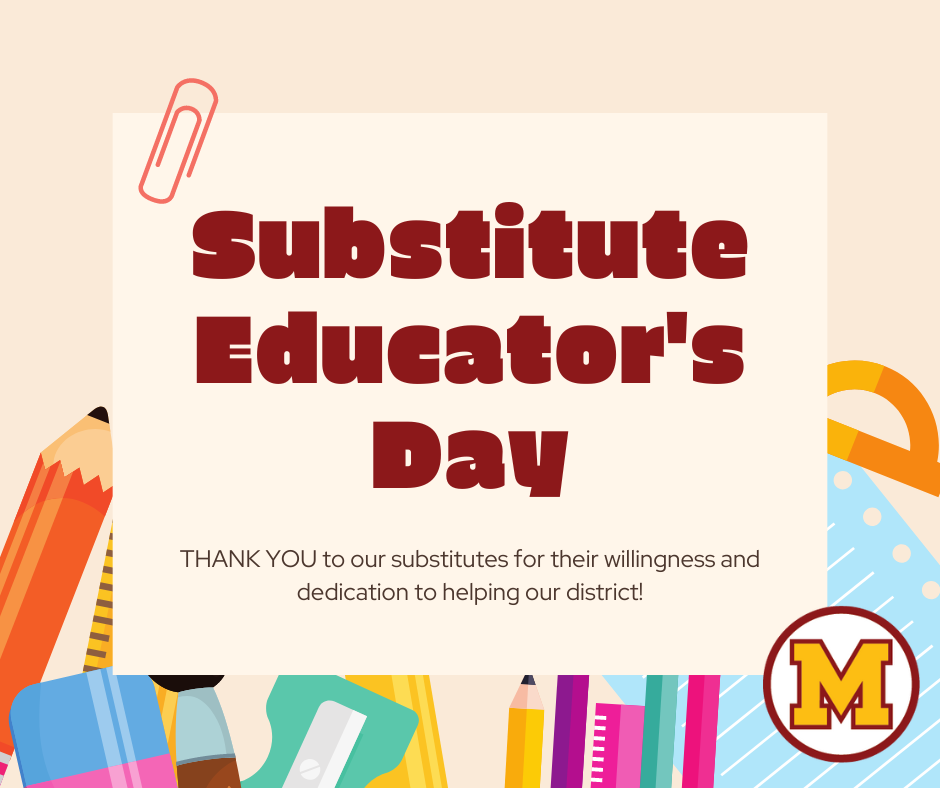 BINGO FOR BOOKS!! Pizza! Turkey Drawings! Bingo Book Night will be held on Mon. Nov. 21st (last name A-L) and Tues. Nov. 22nd (last name M-Z) starting at 5:30PM both nights. All students will get to Bingo and select books. We will also have a drawing to give away a few turkeys! Pizza will be served both nights and there is no cost for this event. Registrations are on the back of this weeks newsletter, and also availale in the Elementary Office. Return completed registrations to the office by Monday Nov 21st. Hope you can make it!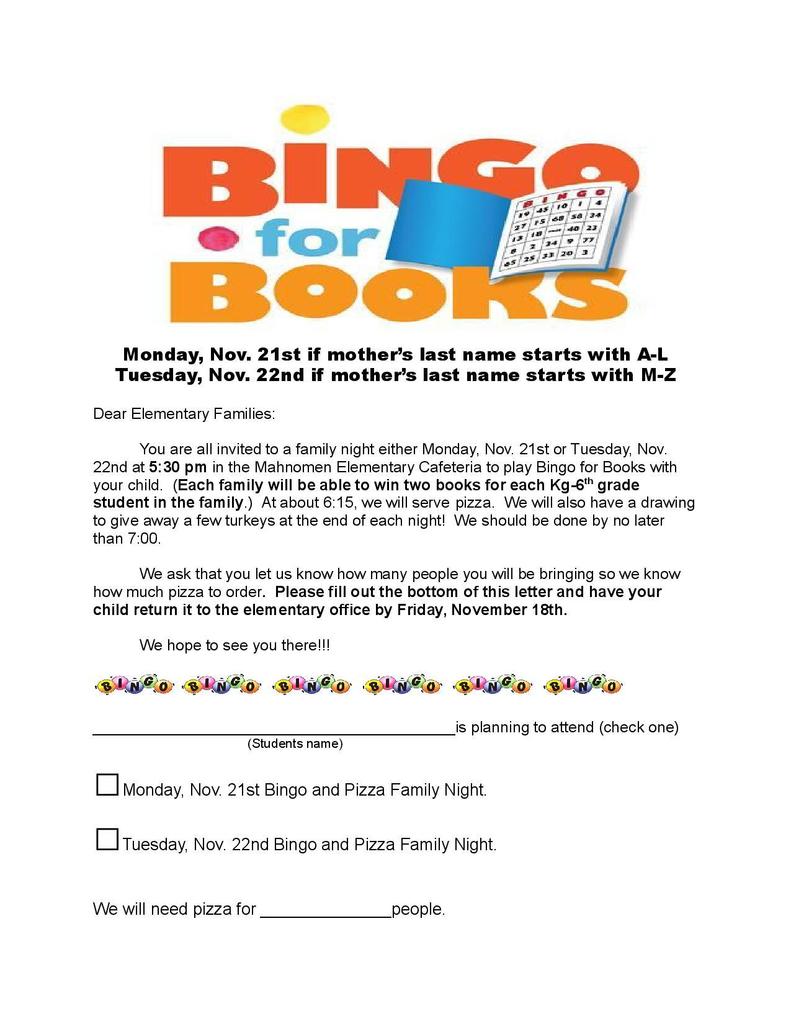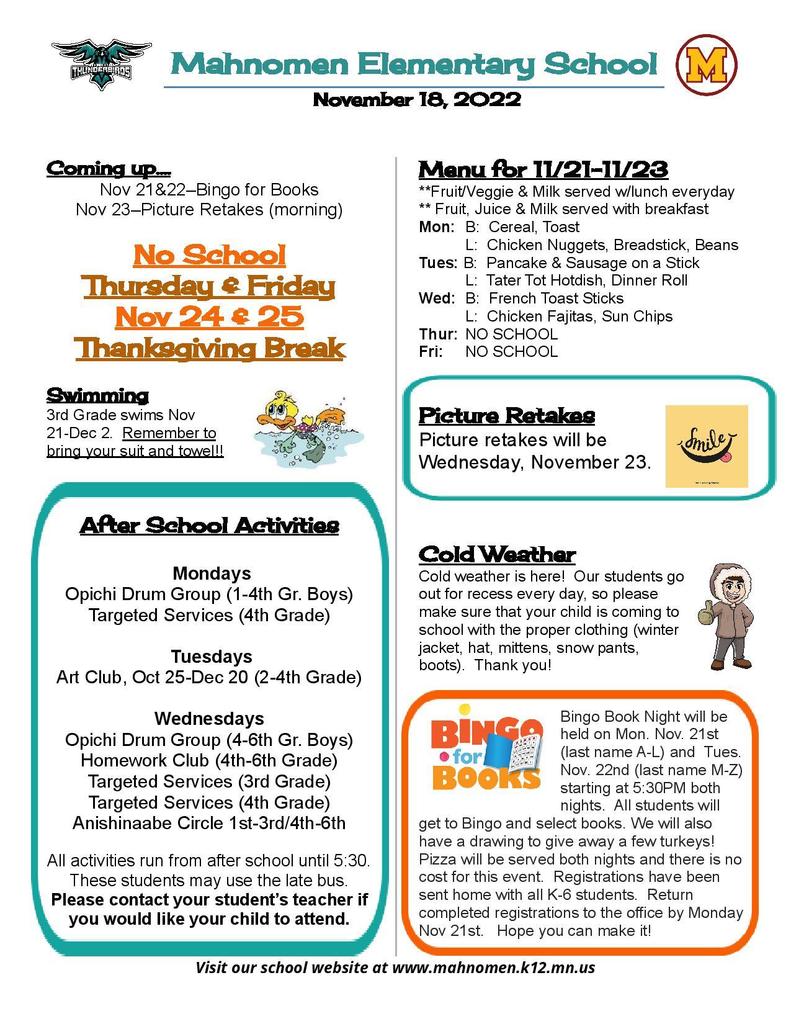 Thanking all those committed to educating our students by celebrating American Education Week!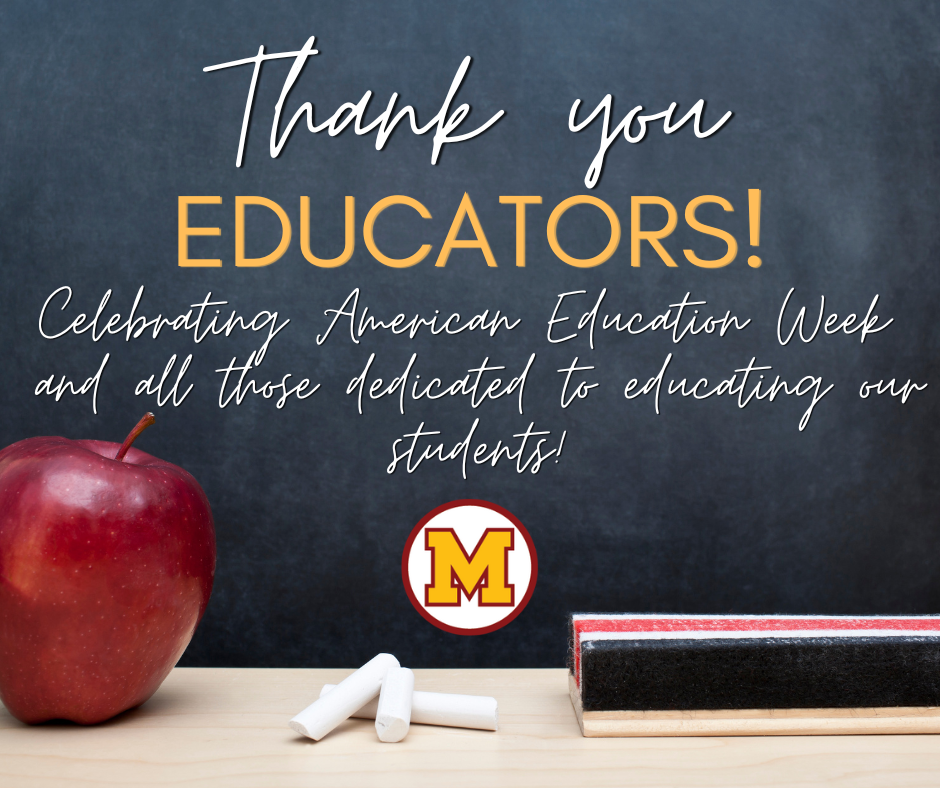 Say Cheese--Picture retakes are scheduled for Wednesday, November 23rd!!