Open House is September 2nd! We are looking forward to seeing you!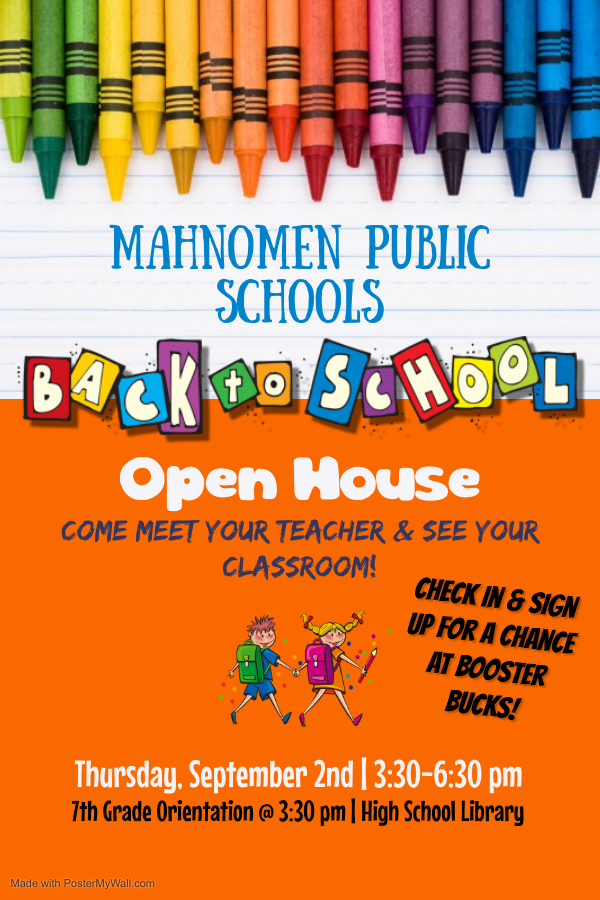 Please join us for our Open House on September 2nd!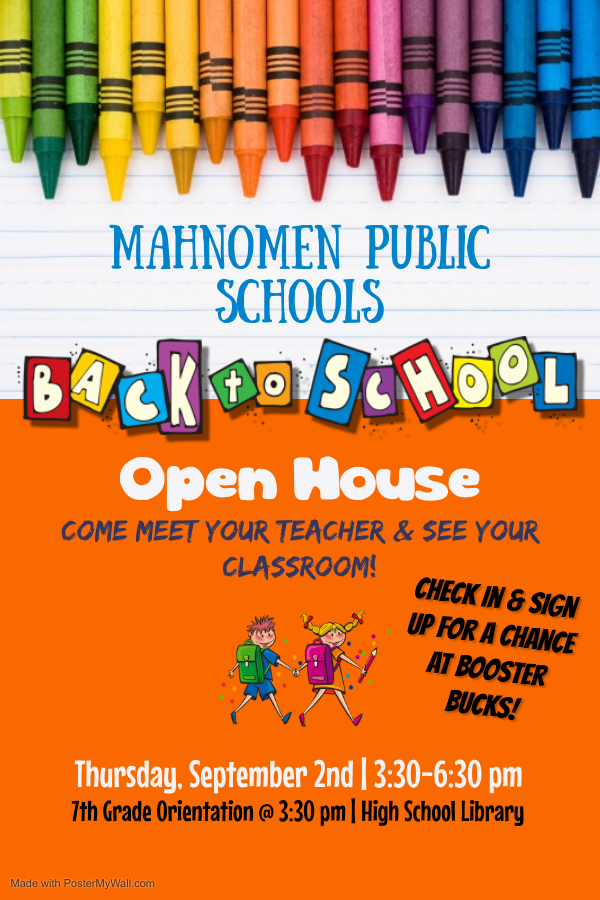 Did you know that many of the school supplies you purchase for your child this year could reduce the taxes you pay and possibly lead to a larger refund next year? Save your receipts for these purchases and find out more information about the K-12 Education Credit and Subtraction and how to claim them: https:/
www.revenue.state.mn.us/k-12-education-subtraction-and-credit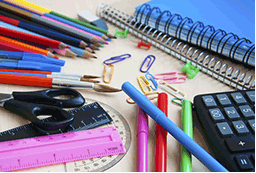 A message from our friends at Norman-Mahnomen Public Health; School is just around the corner and our goal is to be as "normal" as allowed. One way to make that happen for your student is vaccinating them if they are old enough. Vaccinated individuals are not expected to quarantine the 14 days if identified as a close contact of a positive. With the Delta variant making its way across the United States, our goal at public health is to help everyone get vaccinated if they choose to be. If a student is participating in fall sports, the risk of exposure is higher. By getting vaccinated, if a student is identified as a close contact of a positive, they would still be able to continue to participate without having to quarantine unless symptoms developed. Norman Mahnomen Public Health will be offering a Pfizer Clinic on August 6th. Please call Norman Mahnomen Public Health to schedule your vaccine- 218-935-3319 or 218-784-5425.

Our pool is now closed until September! Thanks for a great summer & see you again soon!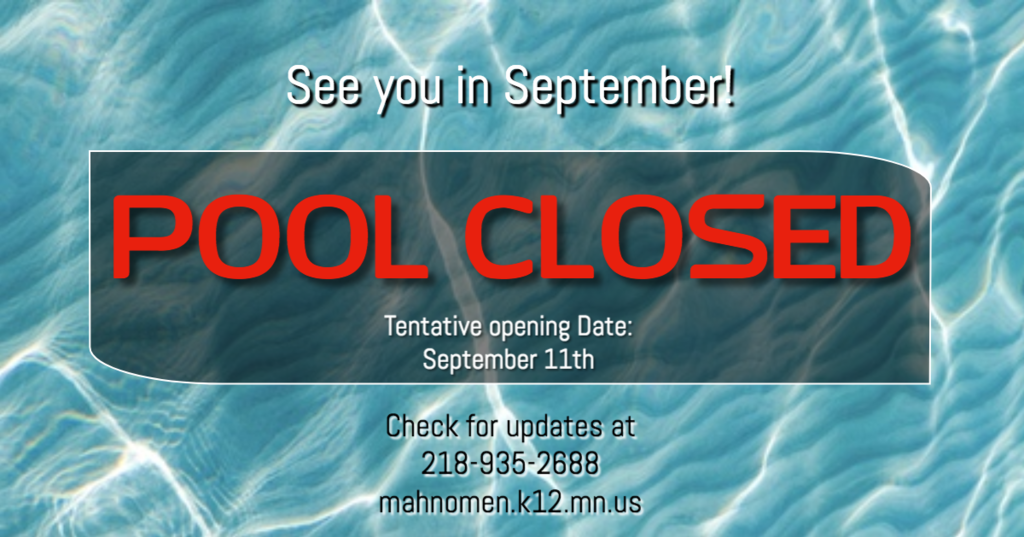 White Earth Home Health is hosting a back-to-school vaccination event to help get our students ready for school and activities to start. Please see the event information below. Vaccine: Pfizer Date: July 23, 2021 Time: 10:00am-2:30pm Place: Tribal Health Building Who Qualifies: Youth ages 12-18 who live on the White Earth reservation By Appointment only: Call to reserve a spot 1-833-989-2873 option number 5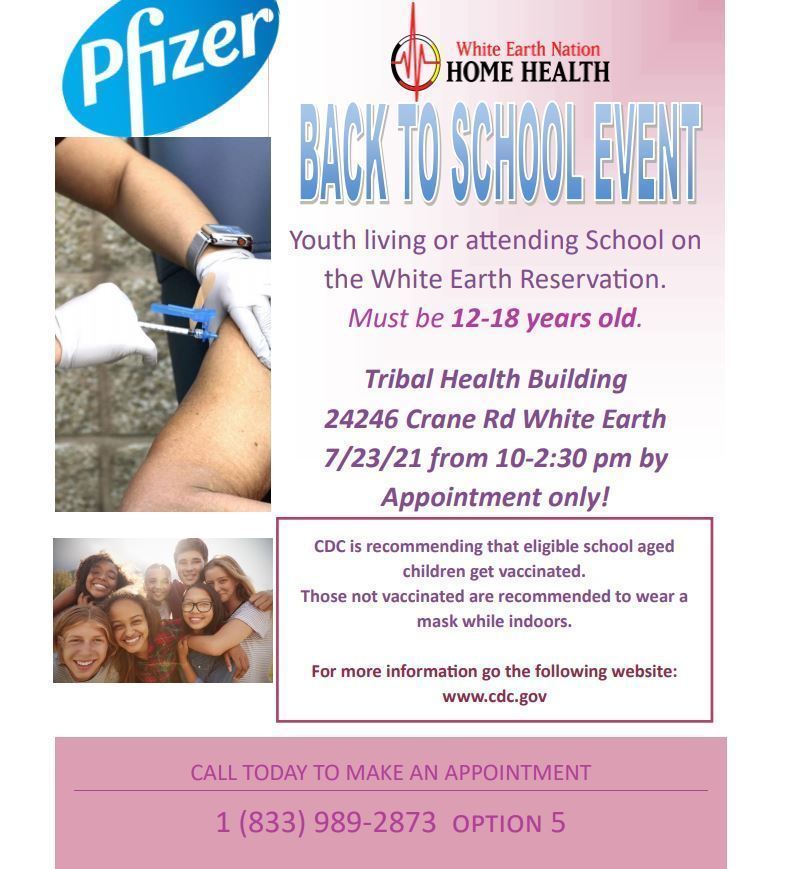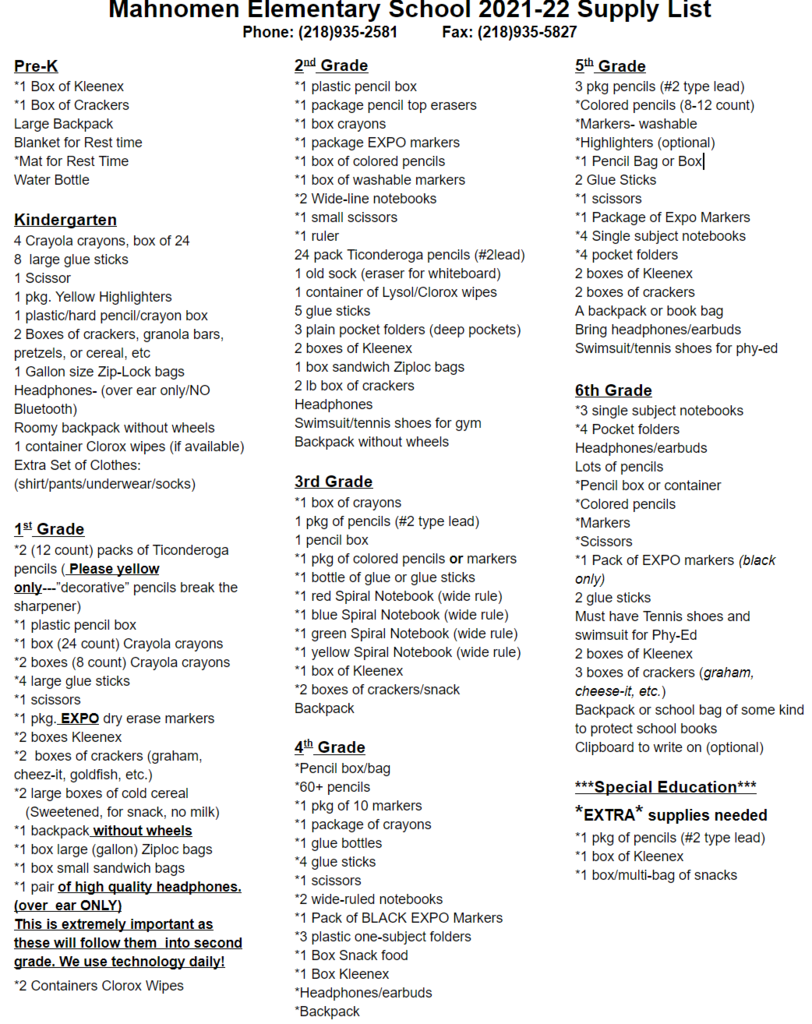 The swimming pool will be closed for maintenance June 28-July 8th. July open swim will resume Friday July 9th. Lessons begin July 12th Check school website for updates.

Summer STEAM fun at the zoo today!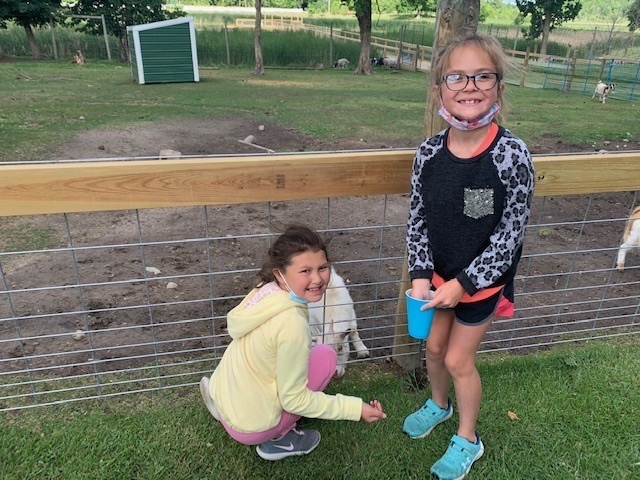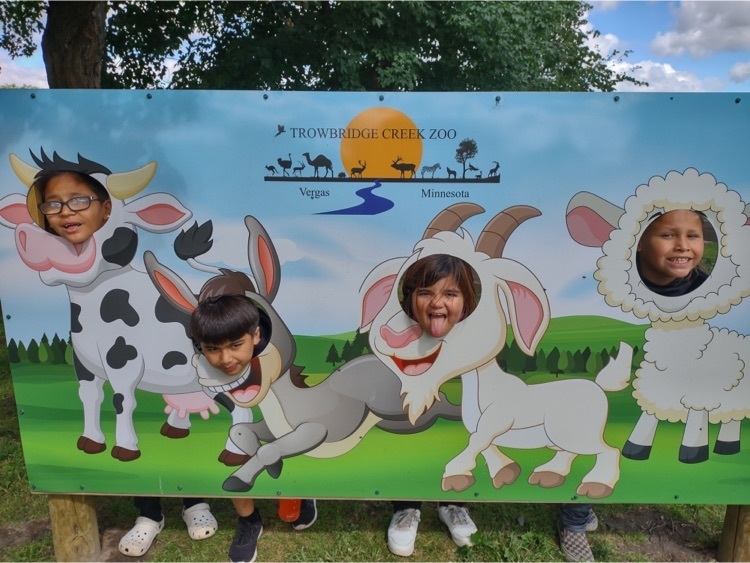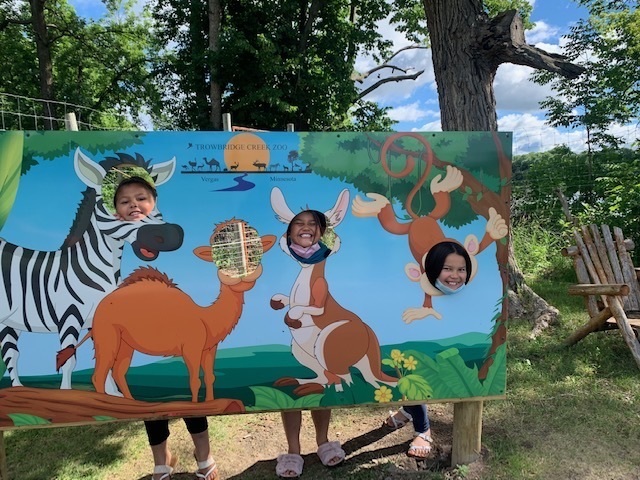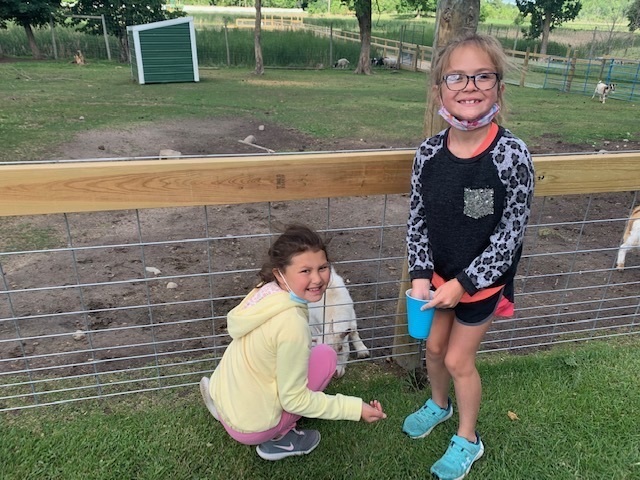 Tiny-Tot Swimming Lesson information for July: Dates are July 12-13-14 and 19-20-21 from 5 to 5:30 pm . There are 6 lessons 30 minutes long with little pool playtime at end! Cost is $30. *Must have an adult for each child in the water. Questions can be directed to Marie at 218-935-2688 or by email
molson@mahnomen.k12.mn.us
Check the Pool information page for more summer pool details!

Swimming Lesson update: The Mahnomen pool is planning a July session! This will be a 2 week session, held Monday-Thursday, July 12-22 at 10:00-10:45 and 11:00-11:45. Levels 1, 3 & 4 at 10:00-10:45 Levels 1, 2 & 3 at 11:00-11:45 At least 3 swimmers need to be signed up for a level for the class to be held. Each level is limited to 6 swimmers If a level does not have at least 3 swimmers signed up by July 1st, that level will be dropped.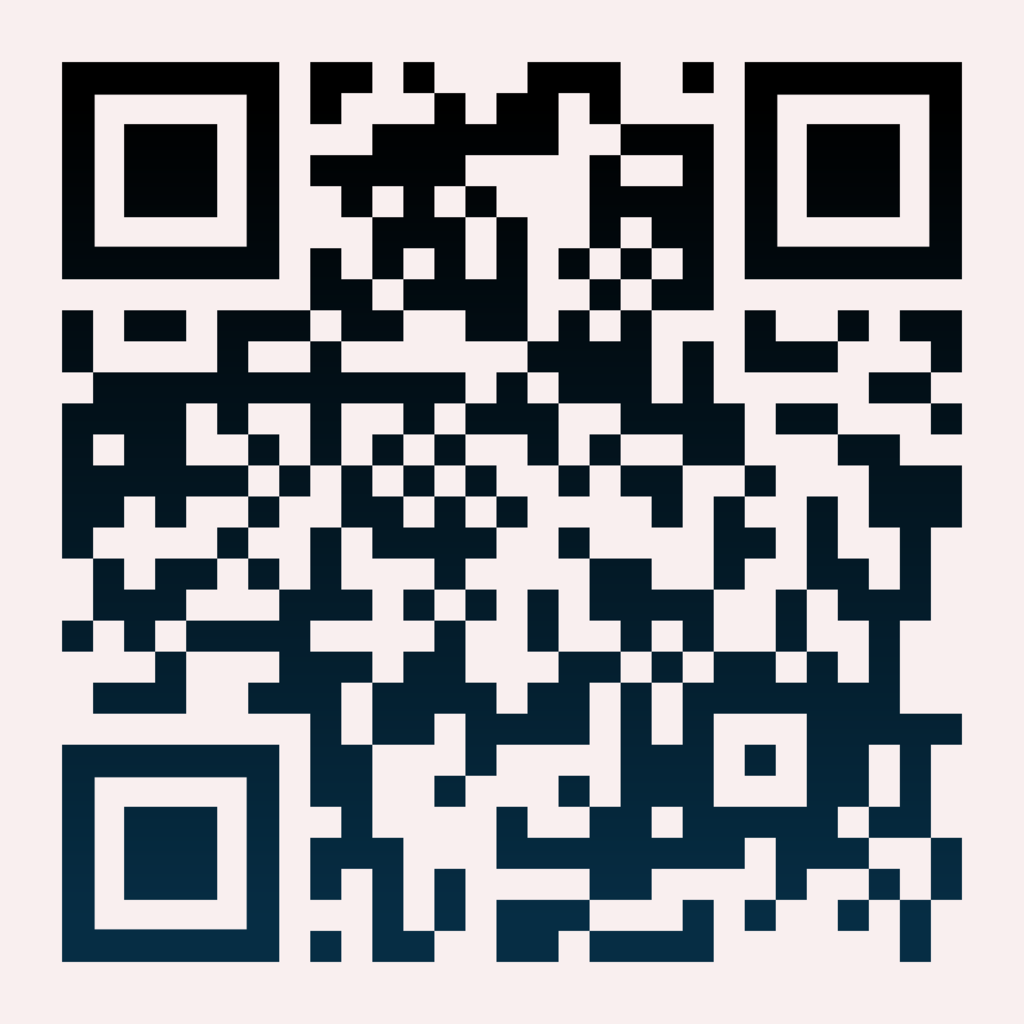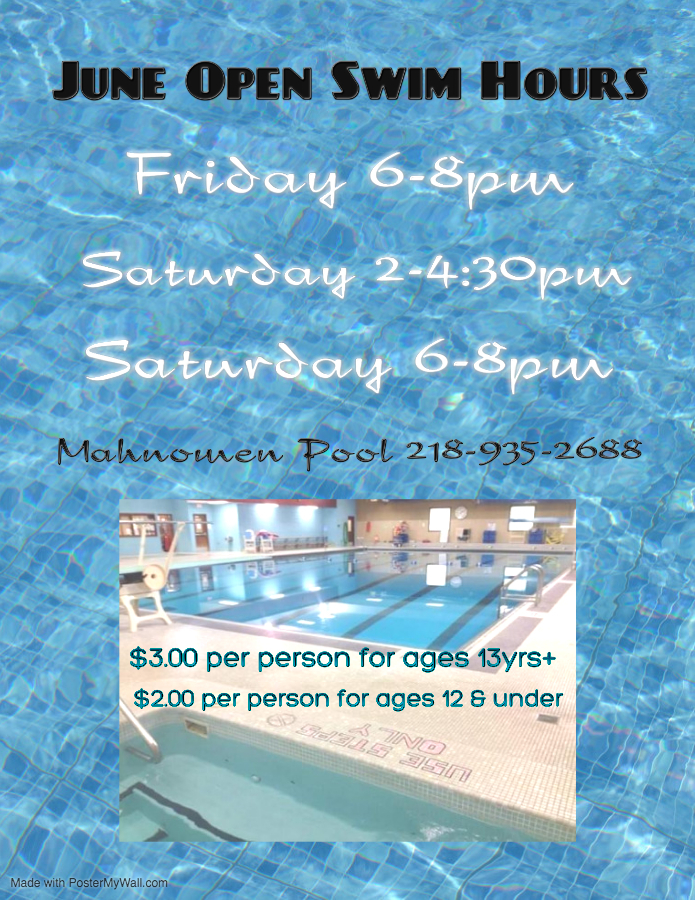 Here are the final Senior Spotlights-- Congratulations to the Mahnomen High School Class of 2021!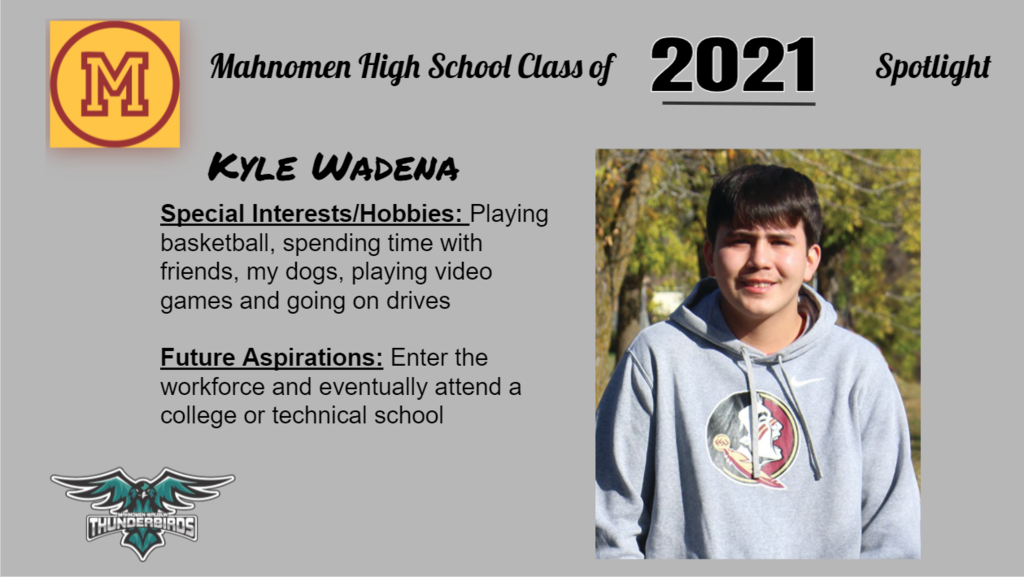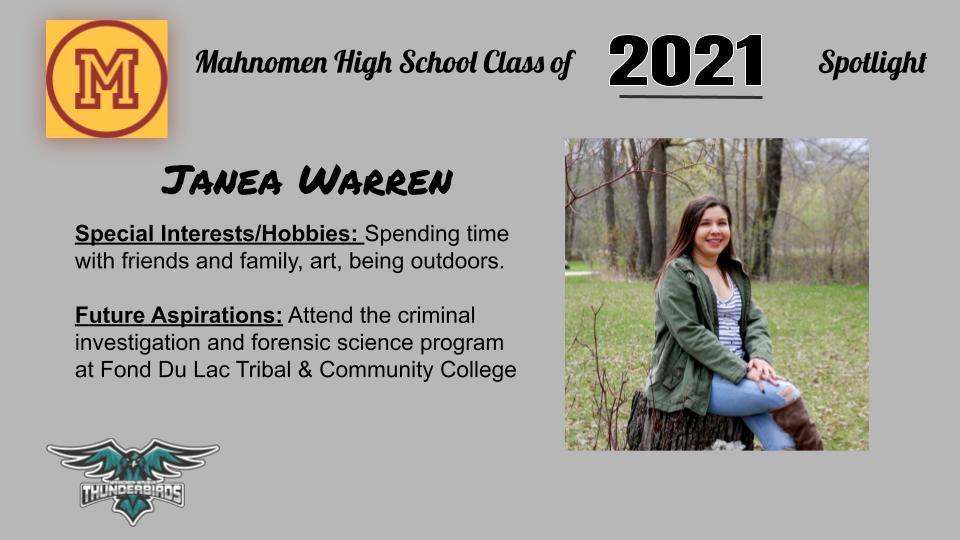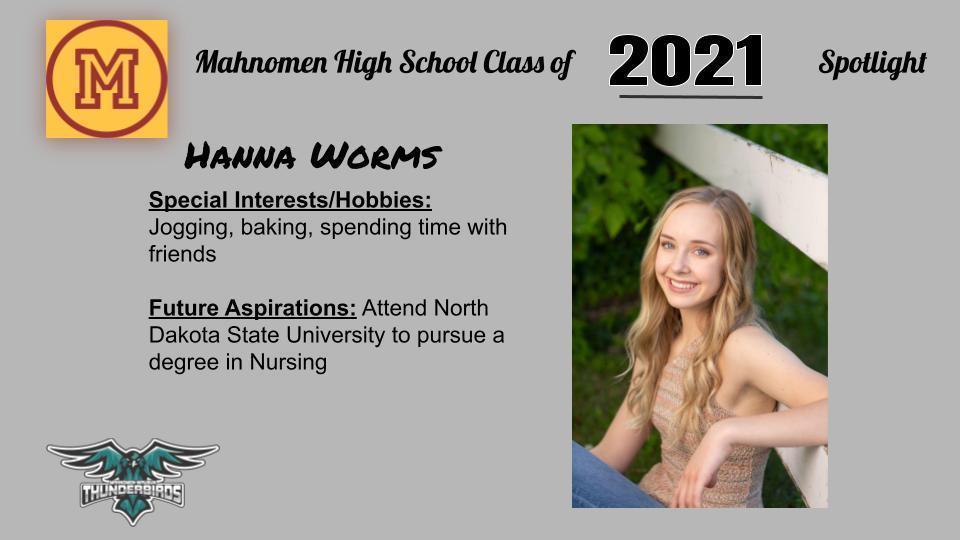 Swimming Lesson Update! There are some openings for Swimming Lessons at the Mahnomen Pool 9:00- Level 1 & Level 4 10:00- Level 3 11:00- Level 2 & Level 4 Lessons are Tuesday, Wednesday & Thursday June 1-17th Cost is $30 per participant. If you are interested in signing up contact either Marie or Carolyn by Saturday May 29th. Marie at
molson@mahnomen.k12.mn.us
Carolyn at
cosenga-mccollum@mahnomen.k12.mn.us
or 218-935-2211 x306

Senior Spotlights-- Congratulations to the Mahnomen High School Class of 2021!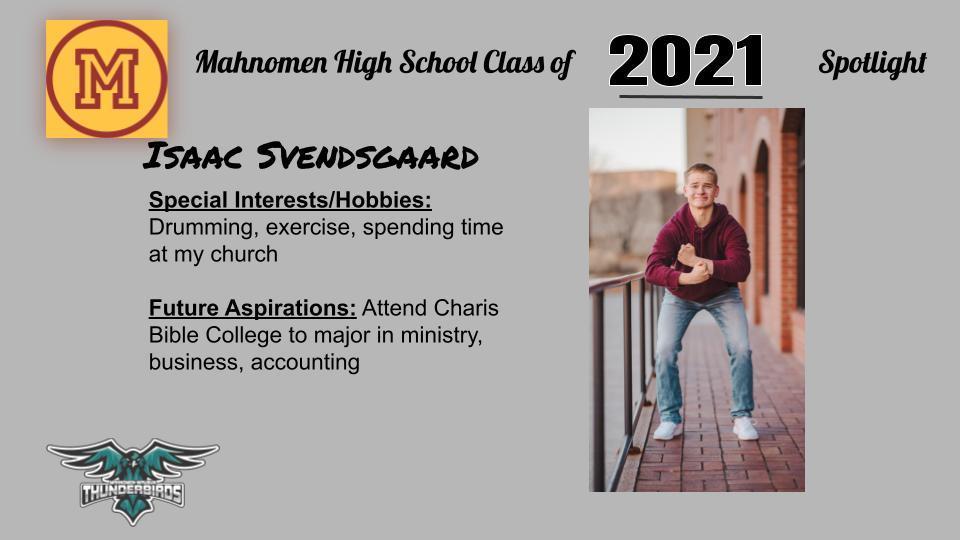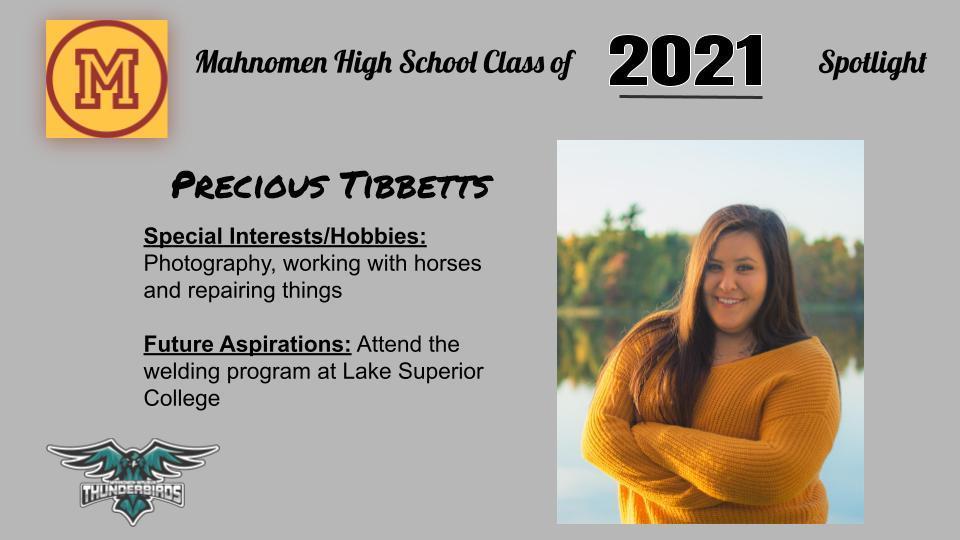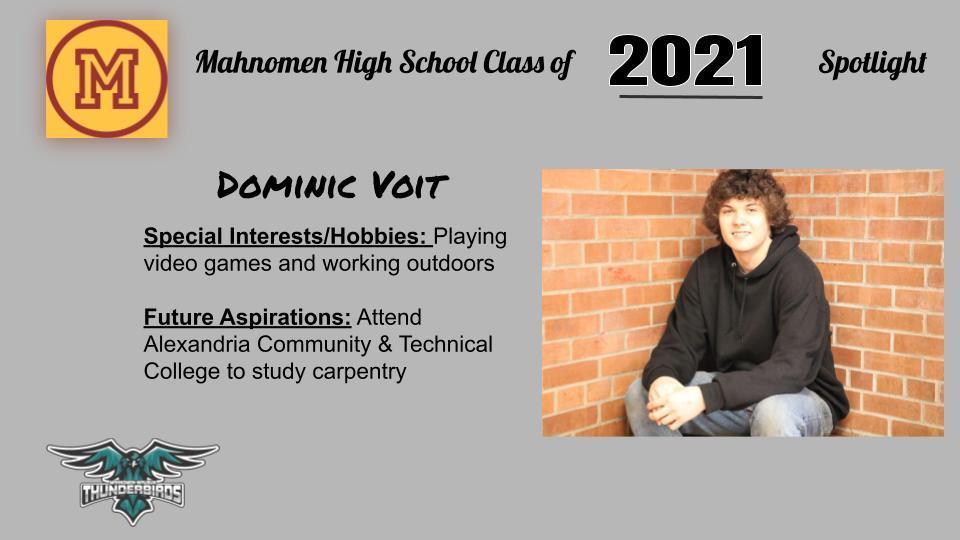 Senior Spotlights-- Congratulations to the Mahnomen High School Class of 2021!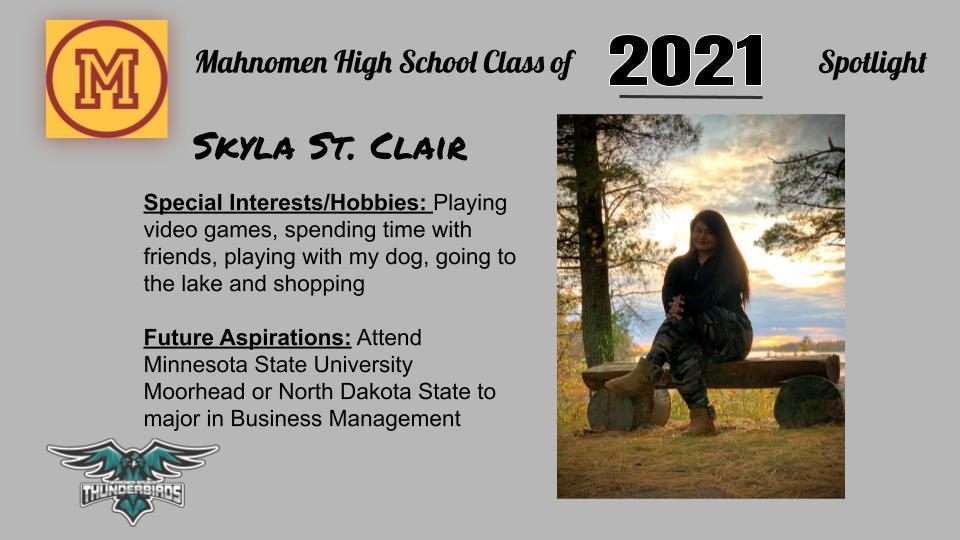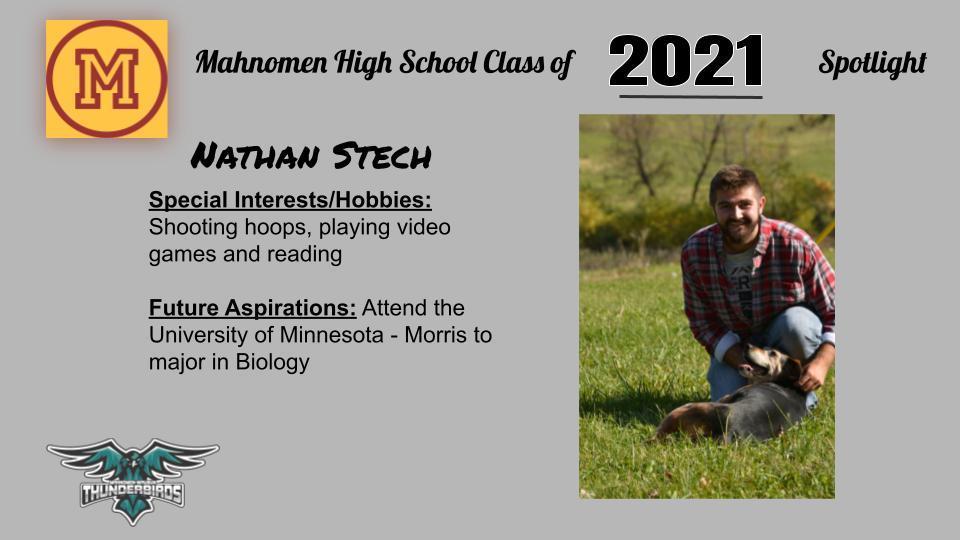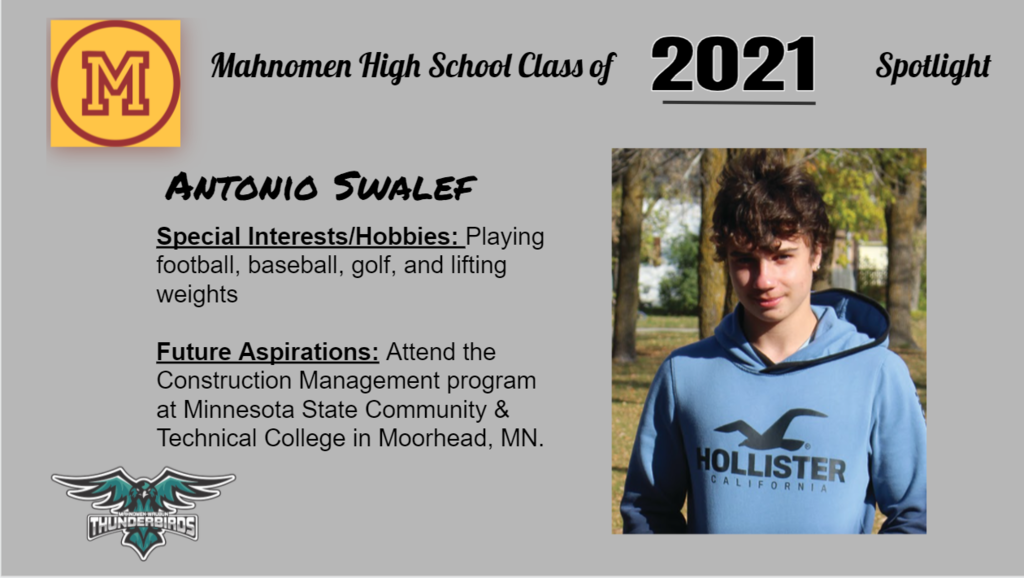 Senior Spotlights-- Congratulations to the Mahnomen High School Class of 2021!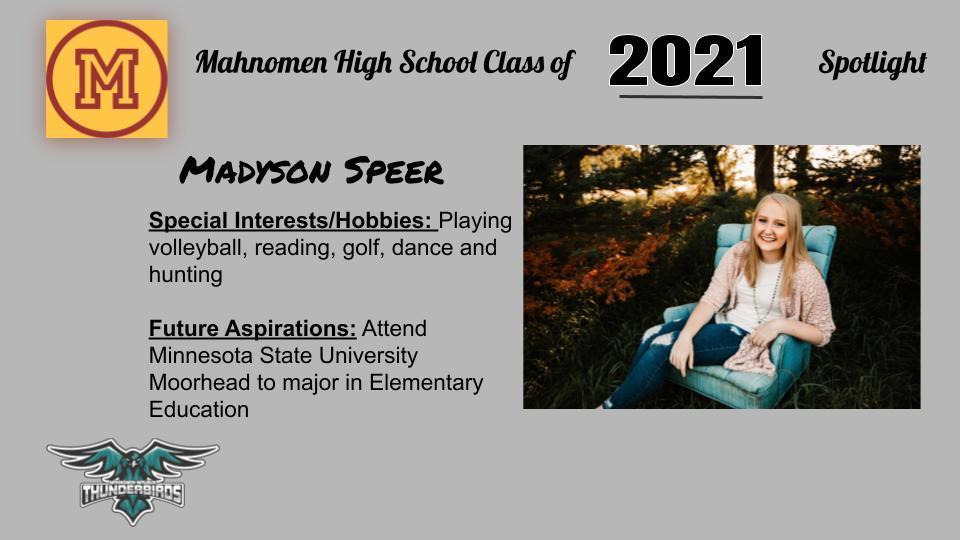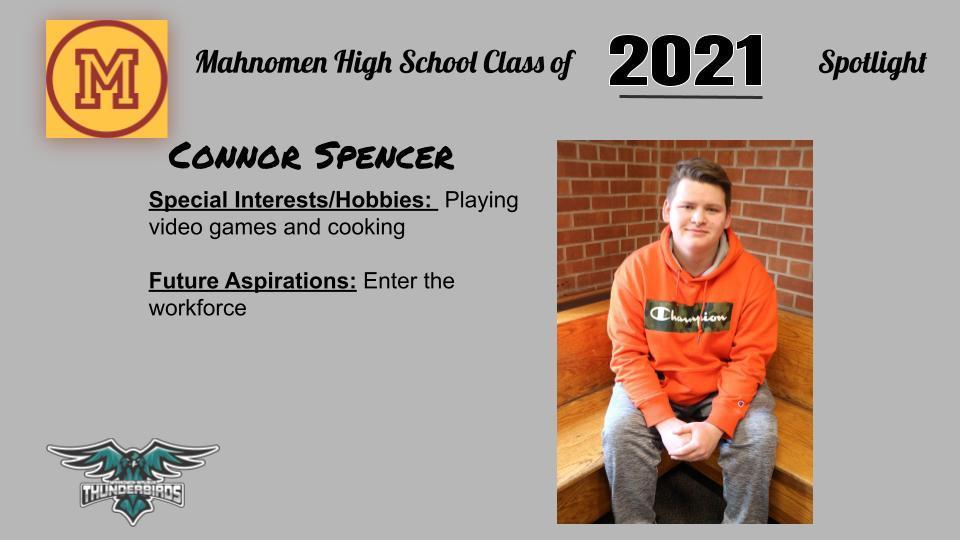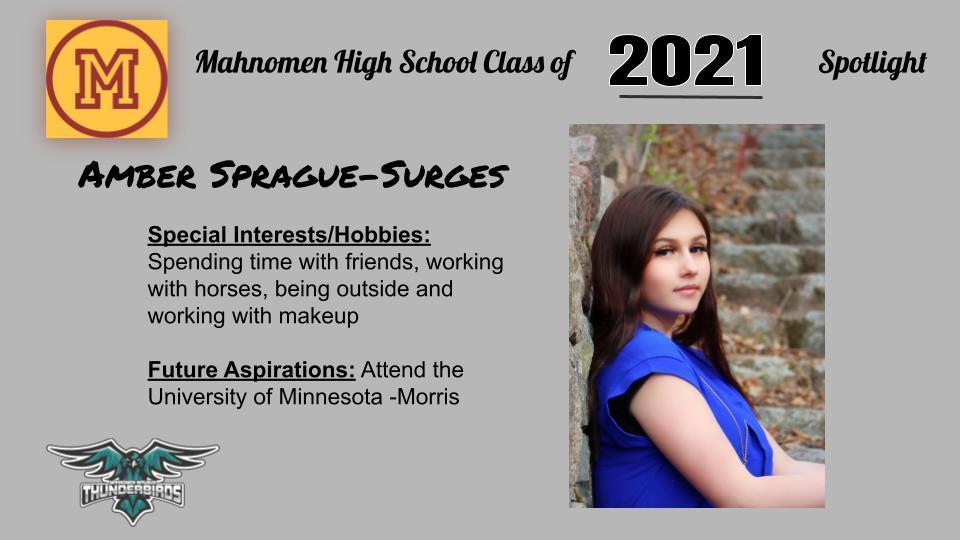 Congratulations to the Graduating Class of 2021--We look forward to honoring our Graduates during the Graduation Commencement on Sunday, May 30th, 2021.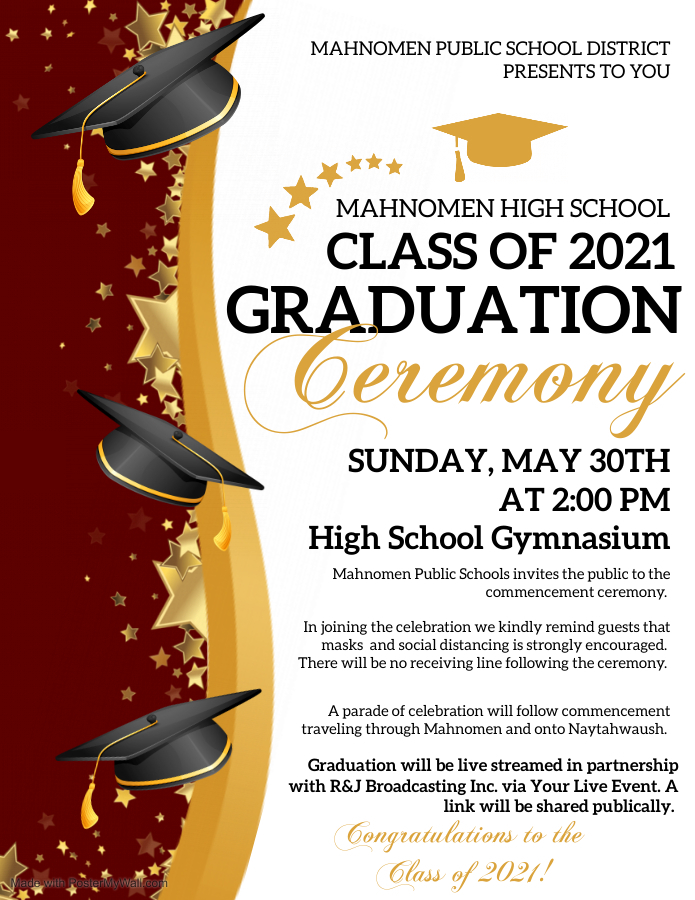 Attention all students and parents: All school owned Chromebooks, iPads, chargers and Wi-Fi hotspots MUST BE RETURNED by the last day of school, May 27th - if not your parents/guardians may be charged for them. Thank you for your cooperation.