Congratulations to Dominick Neisen and Blake McMullen for advancing to the MSHSL State Wrestling Tournament! Section 8 results: Dominick Neisen 1st place 113# Blake McMullen 2nd place 160# Cade Walz 5th place 120# Tayshaun Bray 6th place 285# Carter Thompson 6th place 106#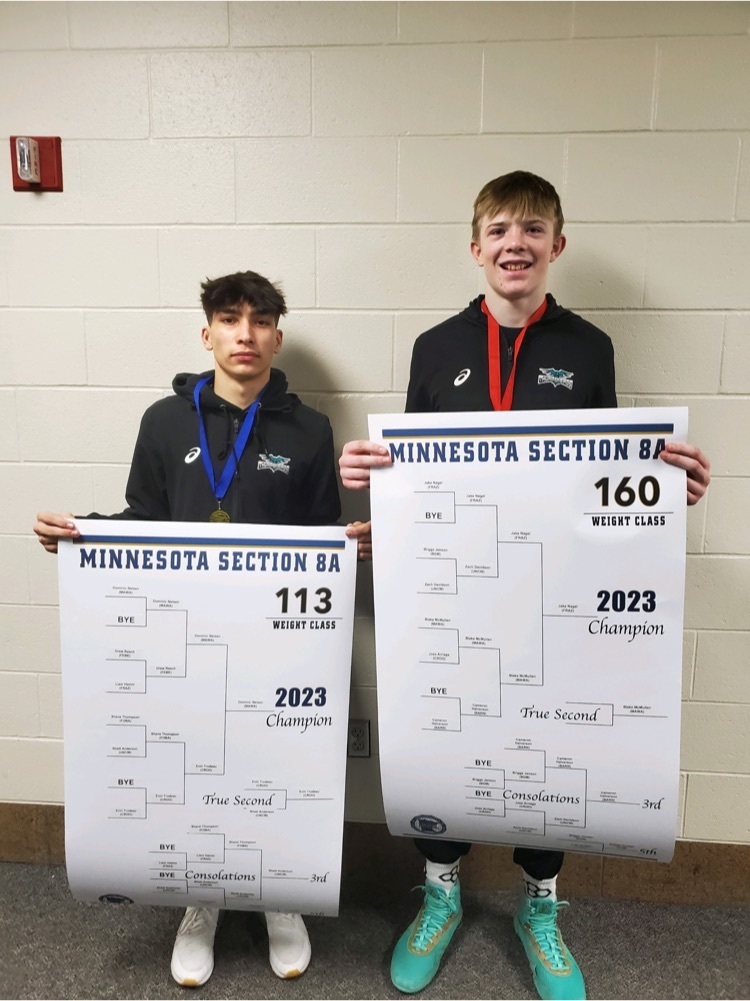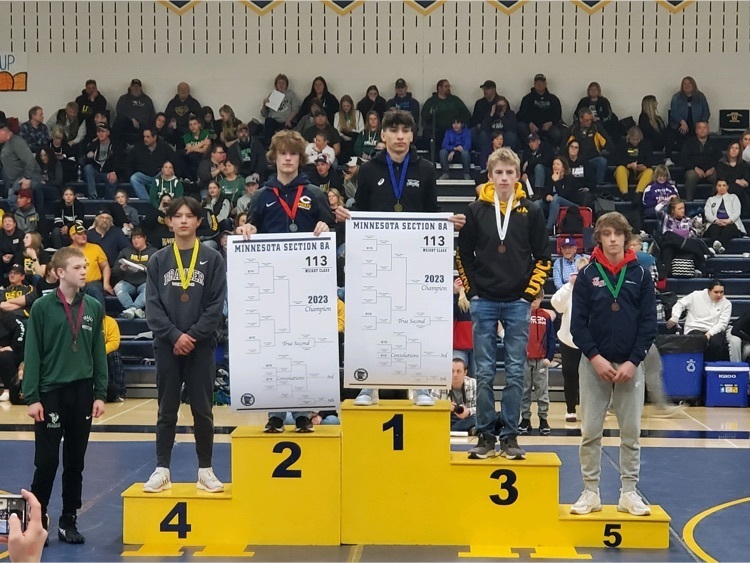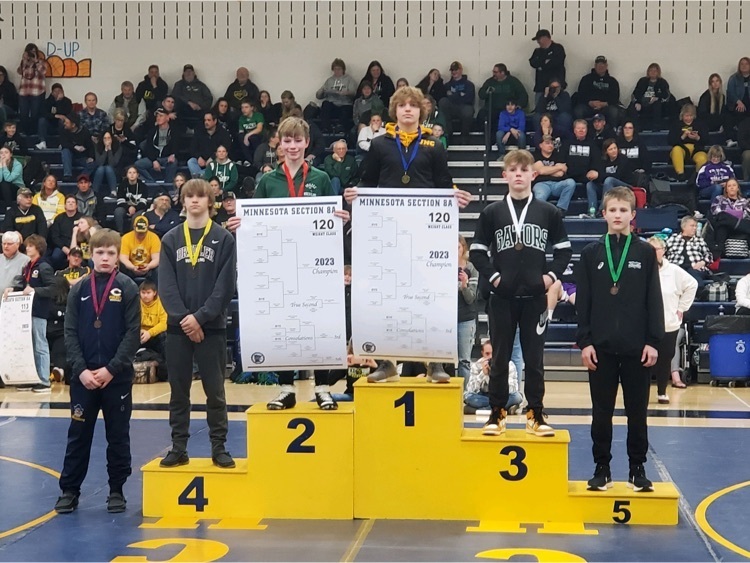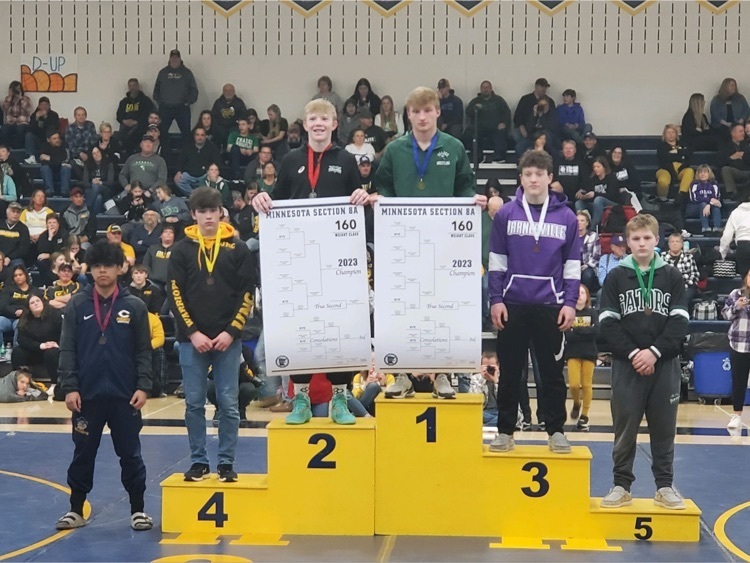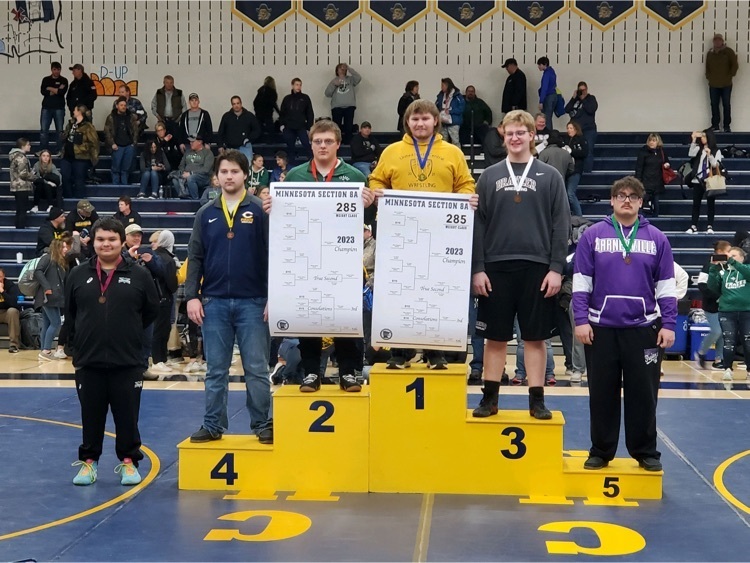 Today is School Bus Driver Appreciation Day! We can't thank our drivers enough for transporting our students safely, every day! If you see any of our drivers, please thank them or offer a friendly wave!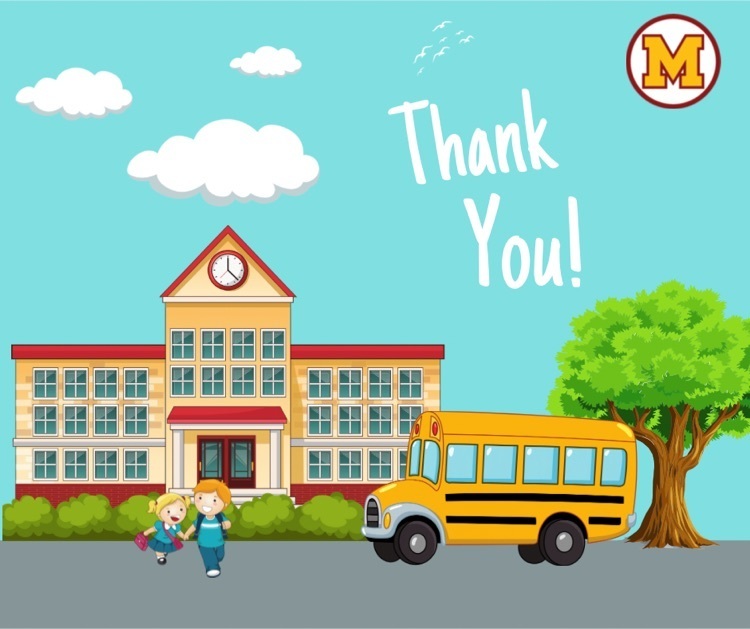 Elementary Parent Teacher Conferences, tonight 3:30-6:30pm!!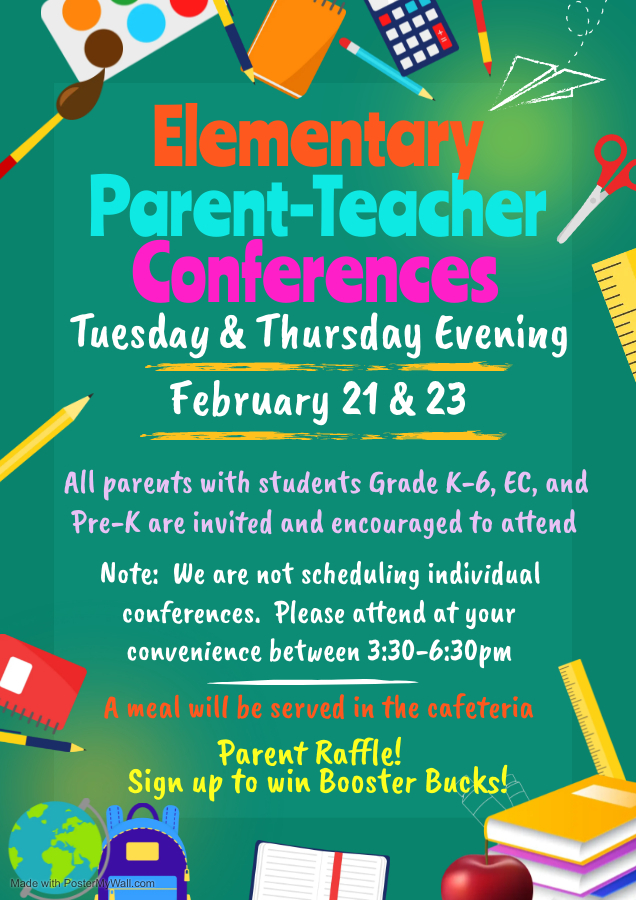 Elementary Parent-Teacher Conferences are on Feb 21st & Feb 23rd from 3:30-6:30 pm. High School conferences are Feb 23 from 4-7pm in the high school gym. A meal will be provided both evenings.

There is no school tomorrow, Feb. 20!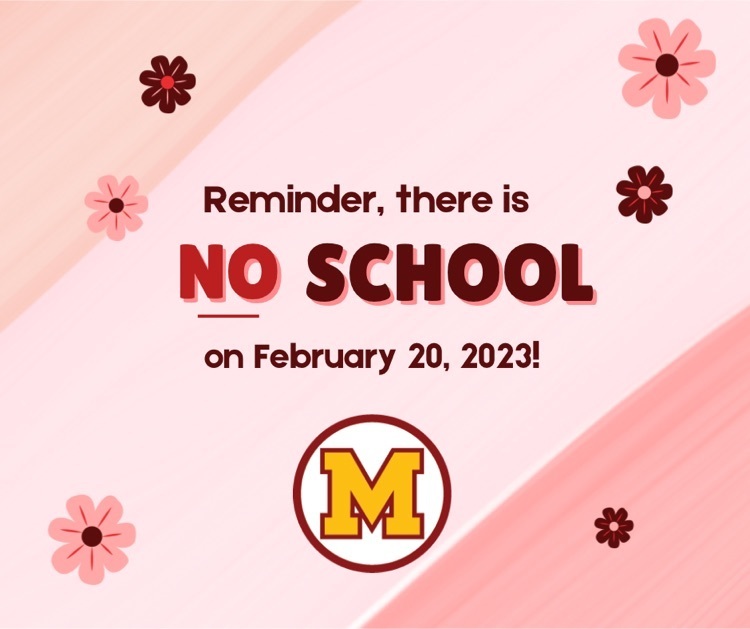 Congratulations to our Elementary Thunderbirds wrestling team for taking 1st place at the Fertile team tournament!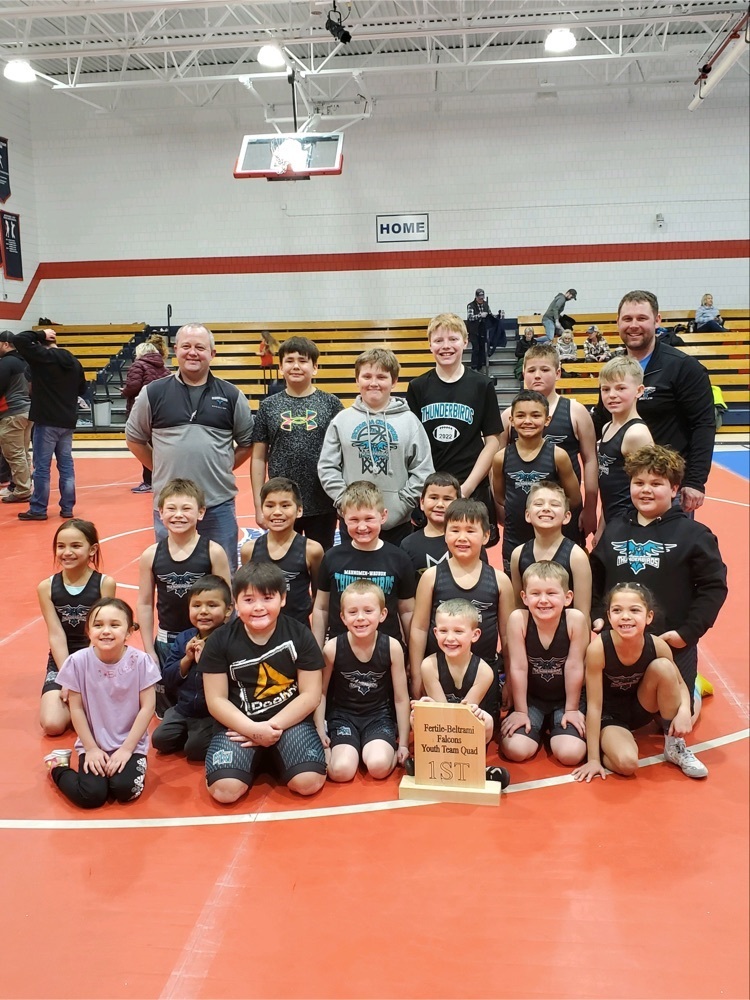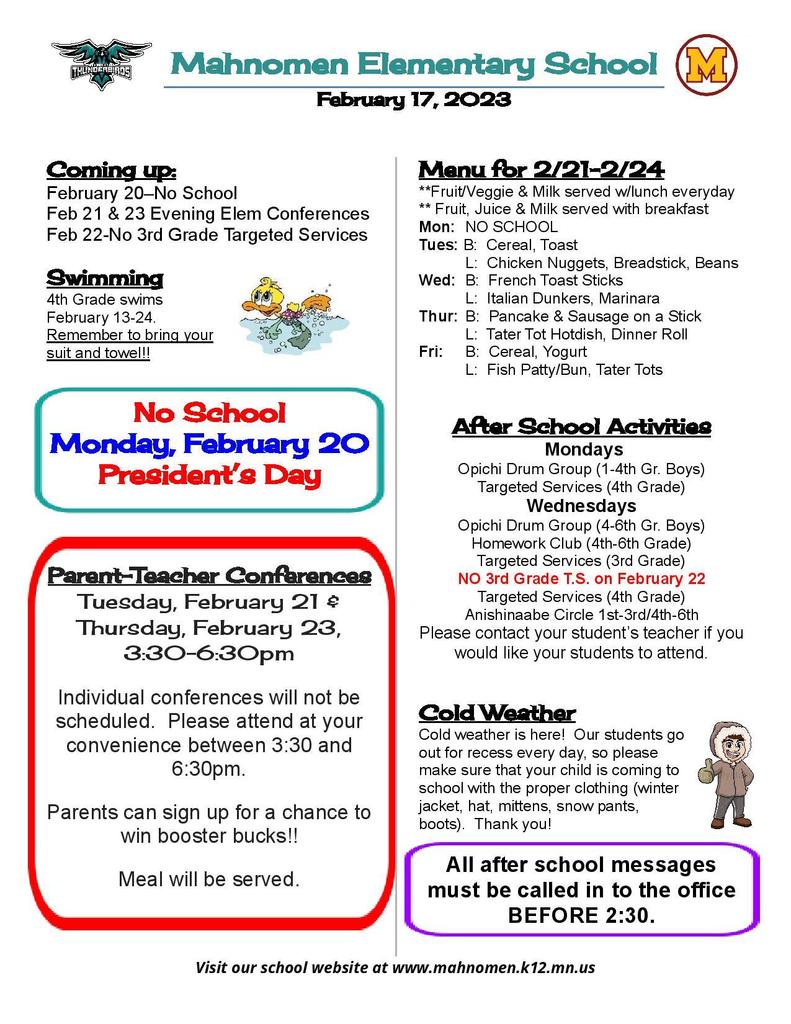 The Minnesota School Boards Association has set February as Minnesota School Board Recognition Month to build awareness and understanding of the vital function elected school board members play in our society. Mahnomen Public School is joining other public school districts from across the state to celebrate School Board Recognition Month to honor local board members for their commitment to Mahnomen and its students!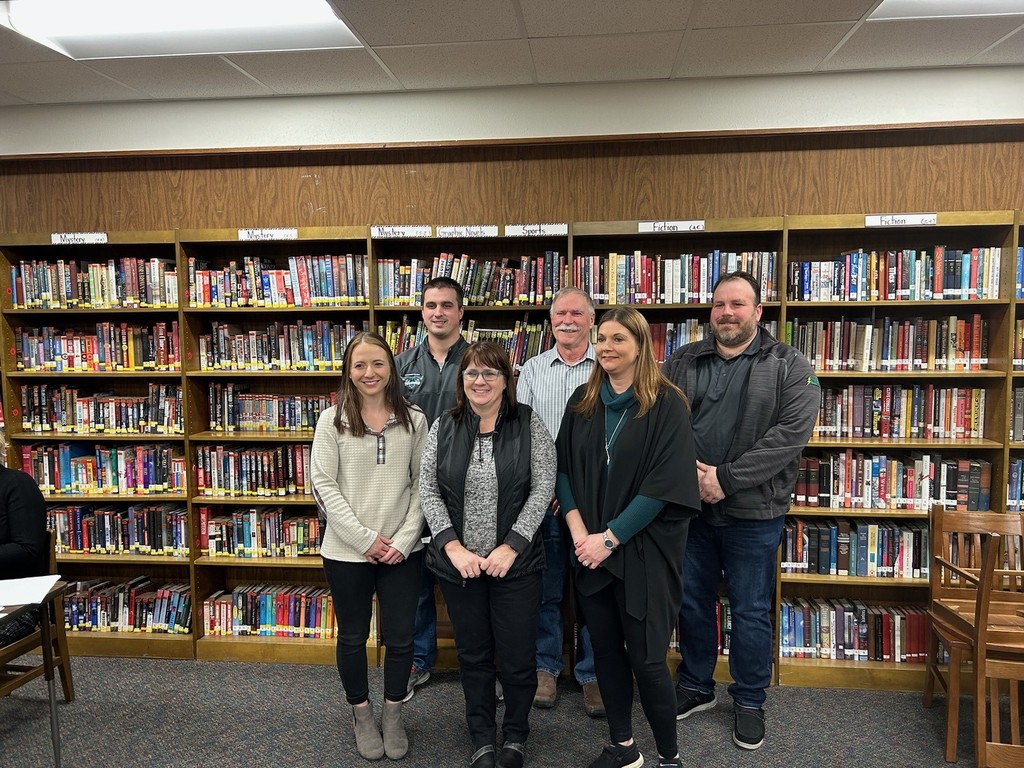 Elementary Parent-Teacher Conferences next week. We hope to see you there!!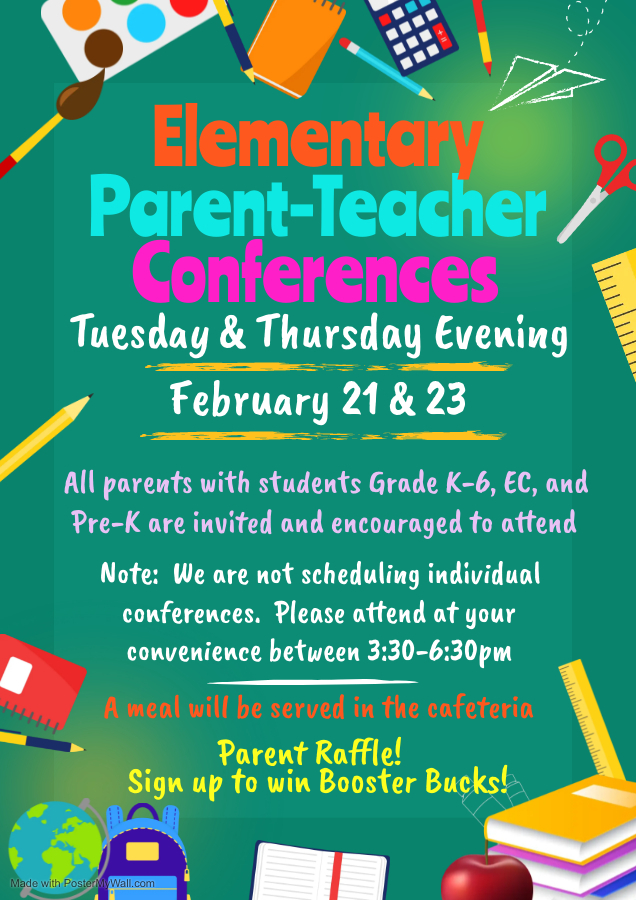 Mahnomen School and buses will be 2 hours late tomorrow, Wednesday February 15th.

Section 8A Quarterfinal wrestling starts tonight--The Thunderbirds travel to Menahga to take on UNC. Due to the possible winter weather, Weigh-ins will start at 2:30, with wrestling to start at 3:30 pm. Best of luck to our Thunderbirds!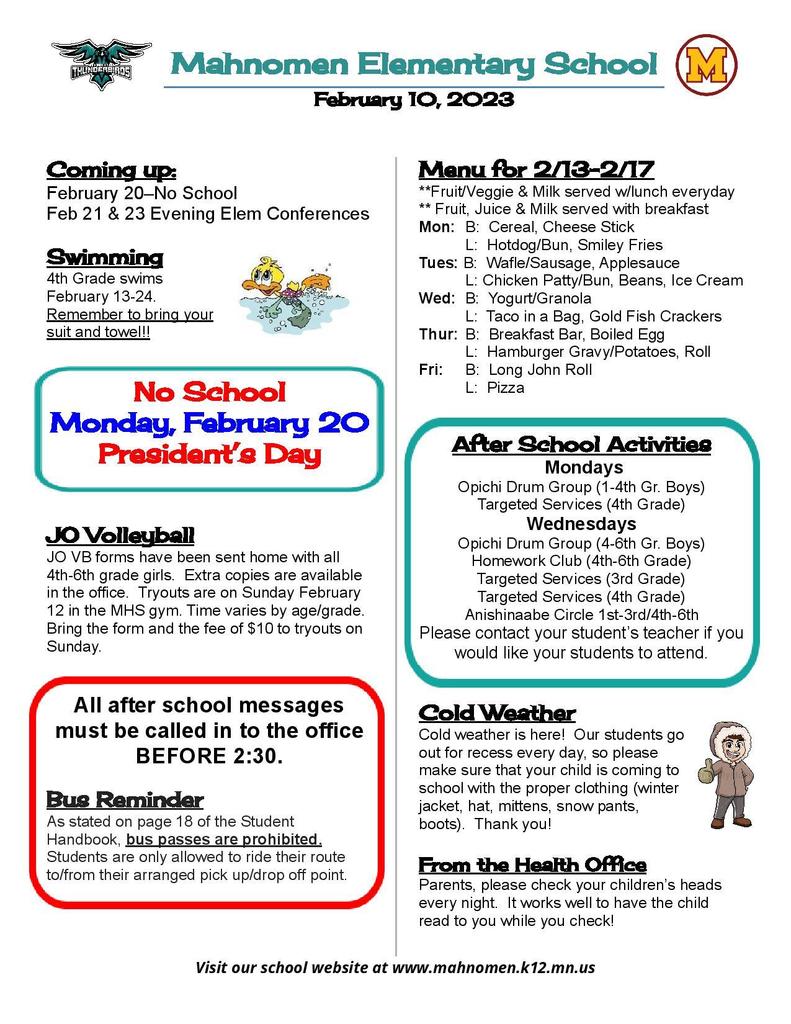 Snodaze week starts tomorrow with Pajama Day!

Congratulations to Blake McMullen for placing 3rd place at the Ninth Grade League State Tournament!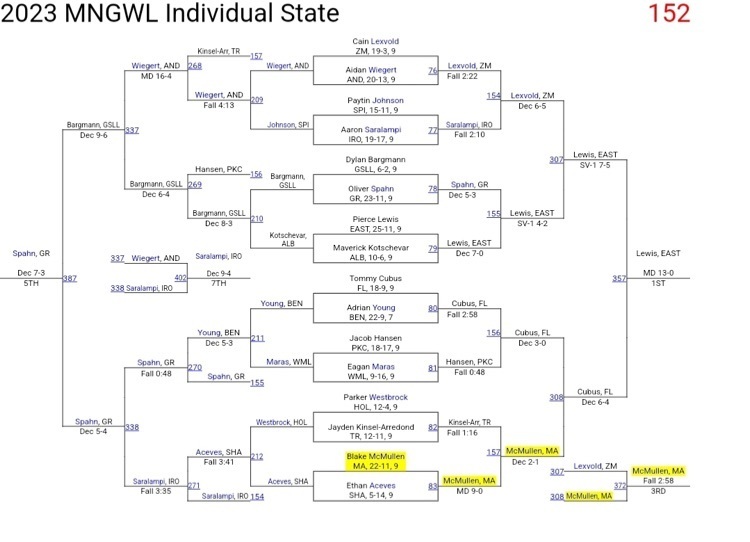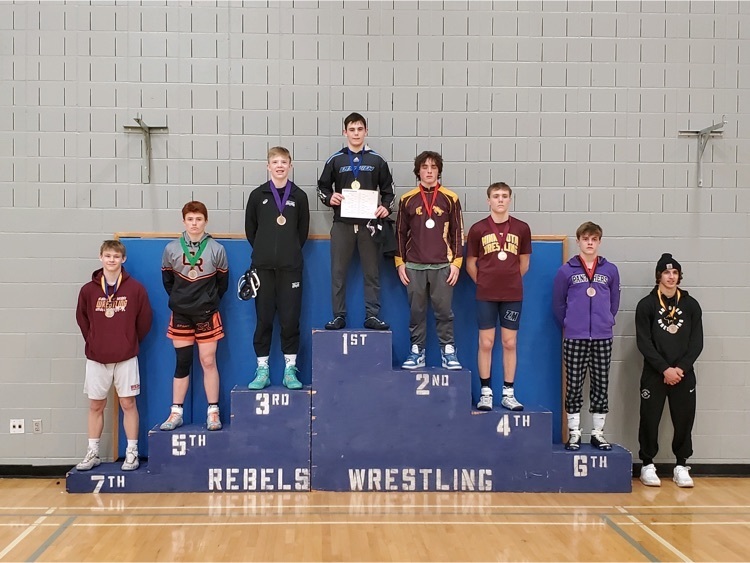 Good luck to Blake McMullen as he competes at the 9th Grade League State Tournament today at Champlin High School!

Congratulations to the 2022-2023 Snodaze Candidates! Devon Troy, Lucas Hisgun, Gabe Eiynck, Riley Ennen, Hailey Busche, Navaeh Fairbanks, Lastasia Neadeau, and Alayna Stevens.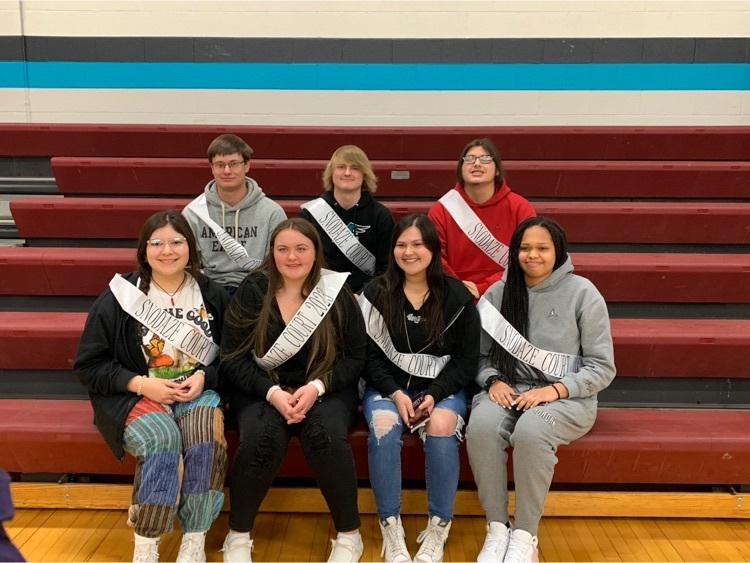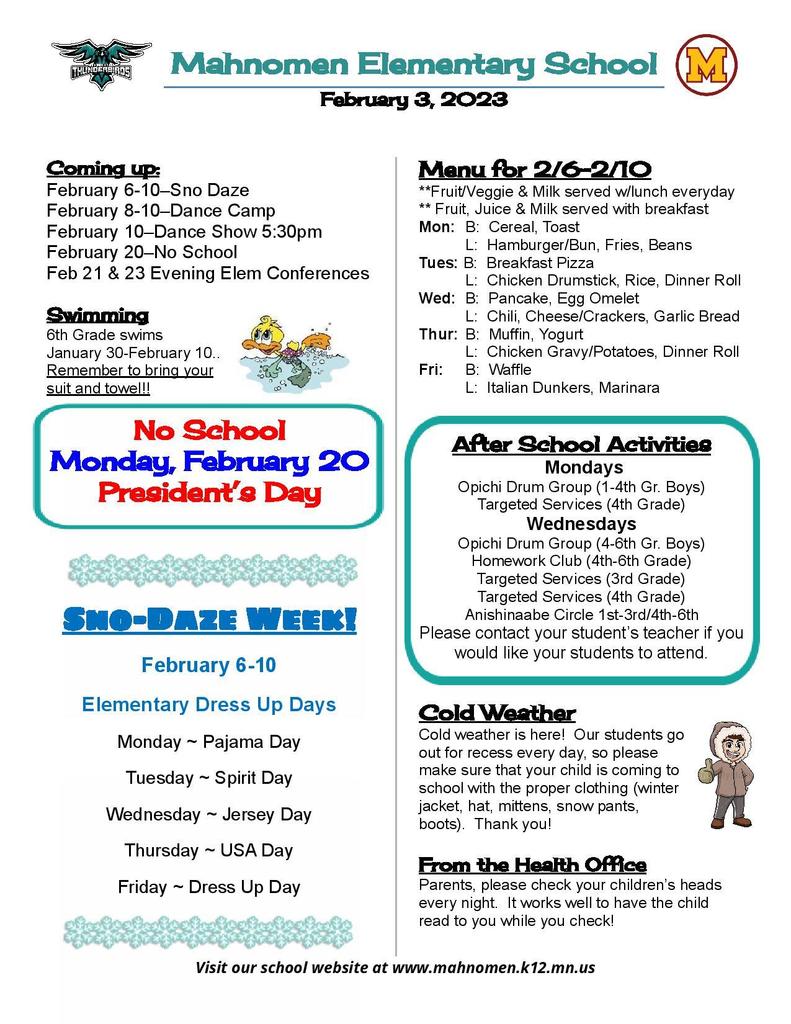 Congratulations to Sady Swiers, our Mahnomen High School 2022-2023 Triple 'A' Award winner! The Triple 'A' Award honors high school seniors throughout the state who have a 3.0 or higher-grade point average and who participate in League-sponsored athletic and fine arts activities. Sady was recognized with our Region's local winners at the Region 8A Triple 'A' Award banquet held yesterday at the Shooting Star Casino. Congratulations Sady, on an outstanding academic, athletics, and fine arts career!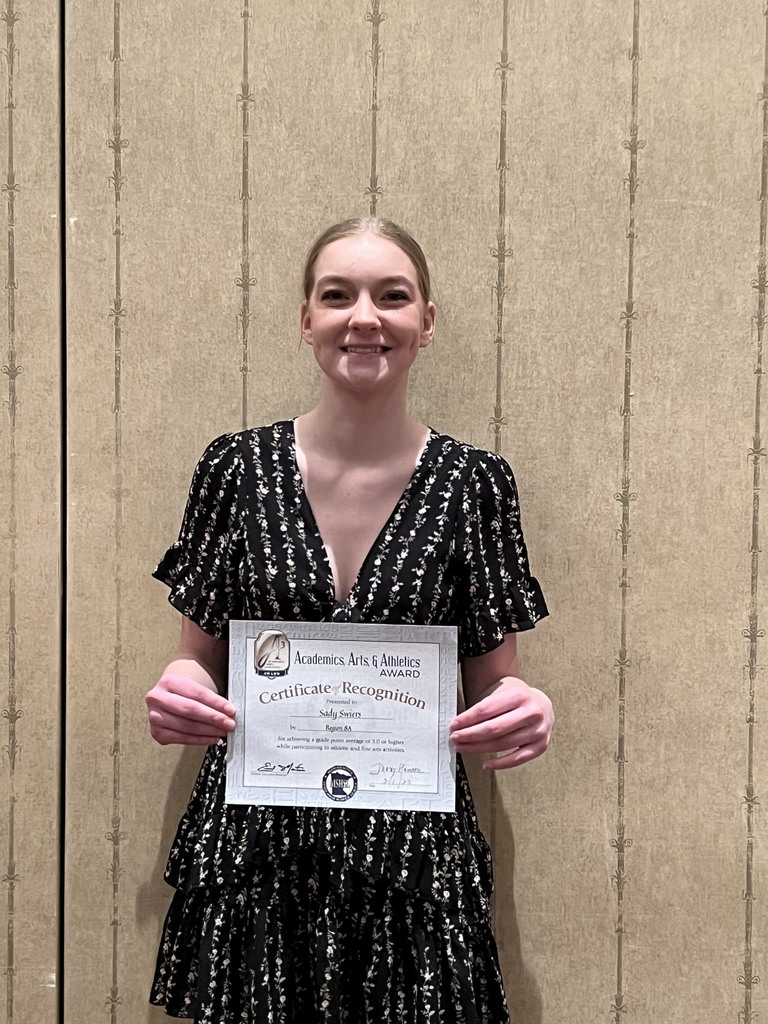 Although we may be wishing for Spring, our weather remains cold! Please remember to send your student to school with warm winter gear!